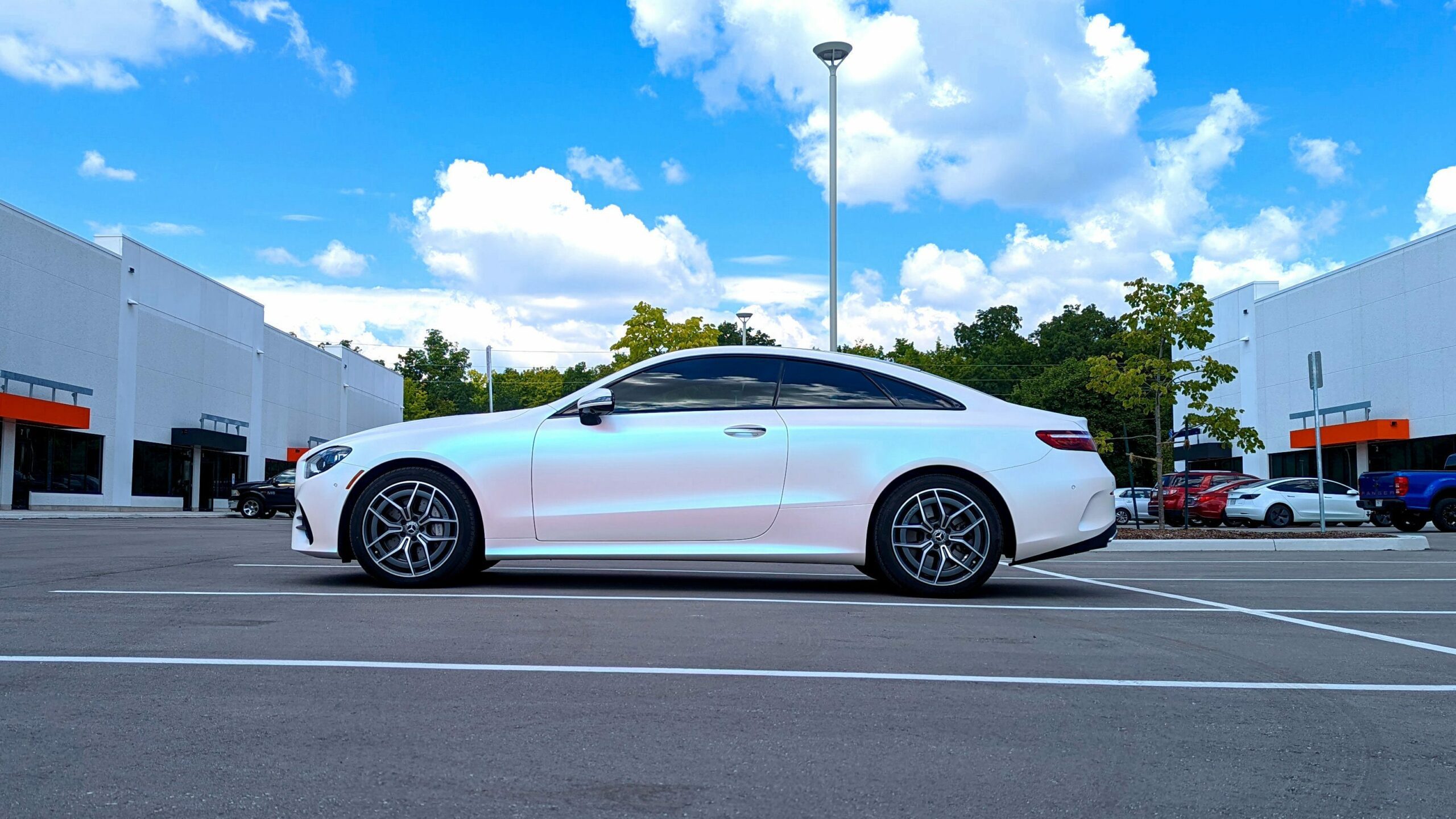 Mercedes-Benz E 450 Matte Aurora Pearl
A new client came to our shop at our new location, and this car was one of the first projects we did for them. Many clients had shown interest in the pearl effect colour before, but this was the first time we got to use it. The pearl effect is subtle and gives the car a super silky finish, making it look very nice.
READY TO REINVENT YOUR RIDE?