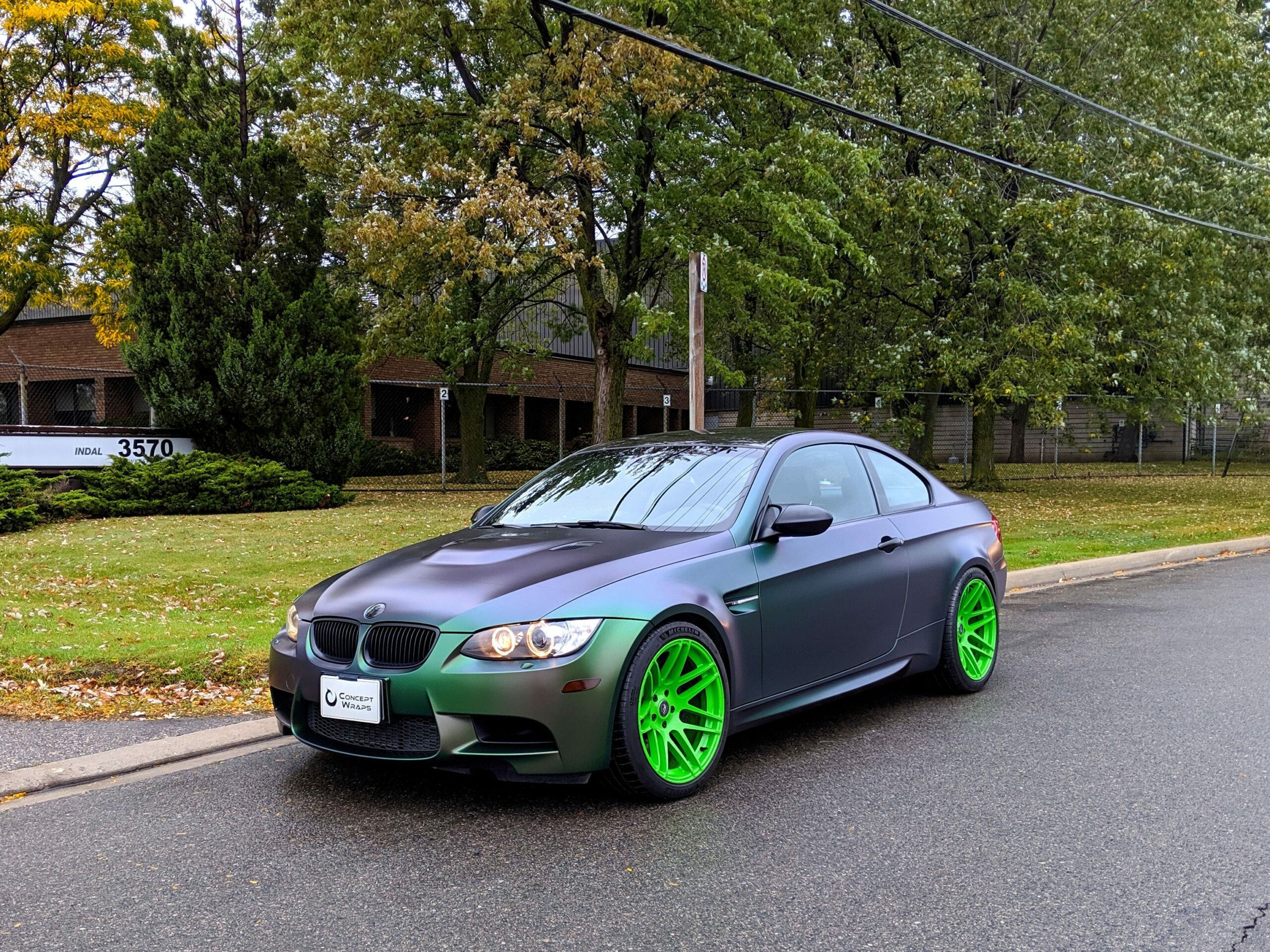 BMW M3 Satin Urban Jungle
A new client, referred to us by his business partner, brought in his M3 for a wrap after seeing the great job we did on his partner's car.
The unique colour of his rims posed a challenge, as not many wrap colours would match them. After some consideration, he chose a chameleon green colour, and the end result was amazing. I was thrilled to have worked on such a project.
READY TO REINVENT YOUR RIDE?