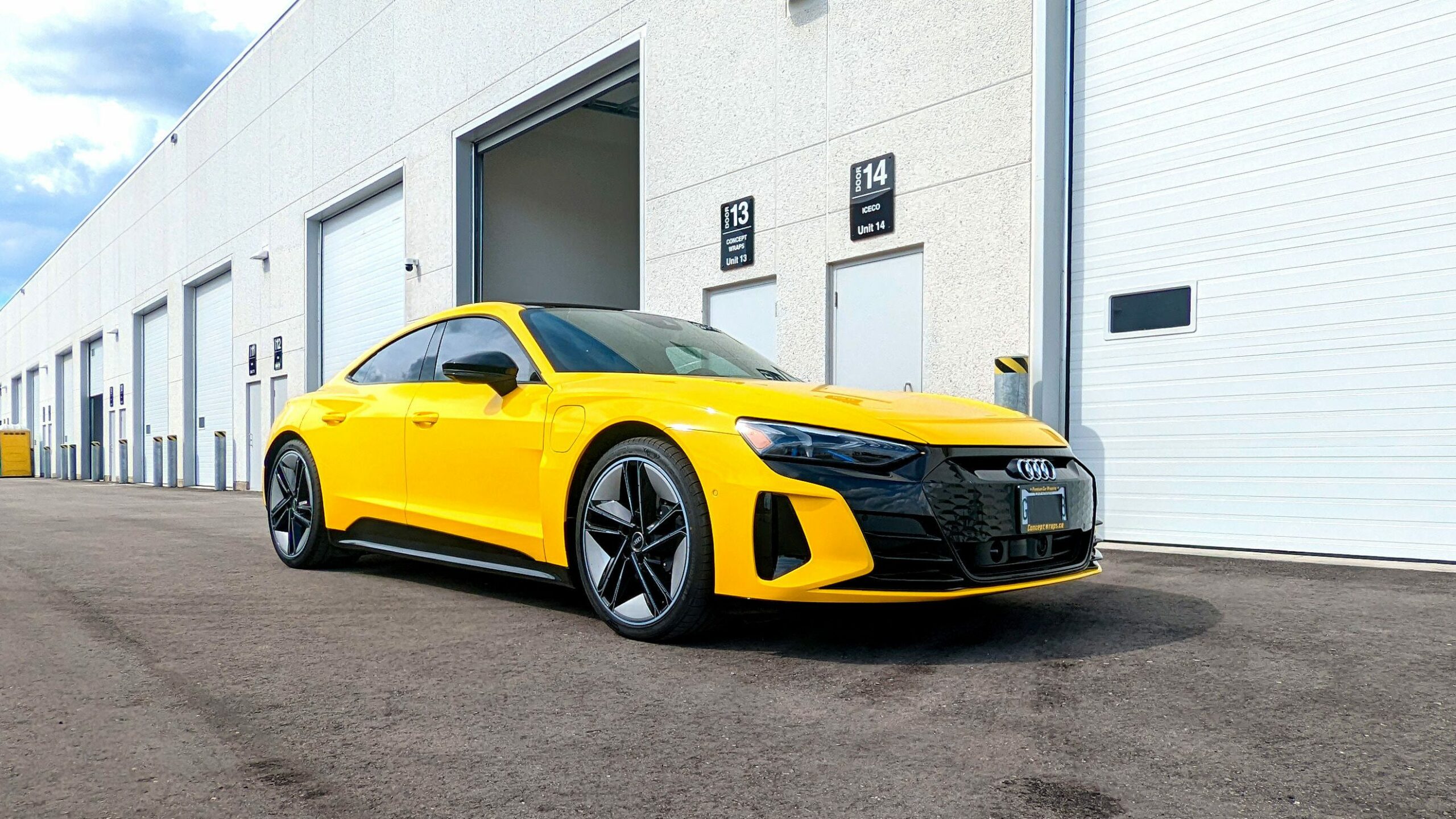 Audi E-Tron GT Gloss Bright Yellow
The Audi E-tron, a remarkable car of the first edition, was initially white, lacking the vibrancy to complement its curves.
Its discerning owner sought a more striking colour that would accentuate its lines and provide the necessary protection for the body.
After careful consideration, the chosen Colour was 3M Gloss Bright Yellow, perfectly suited to the vehicle and enhancing its character.
READY TO REINVENT YOUR RIDE?