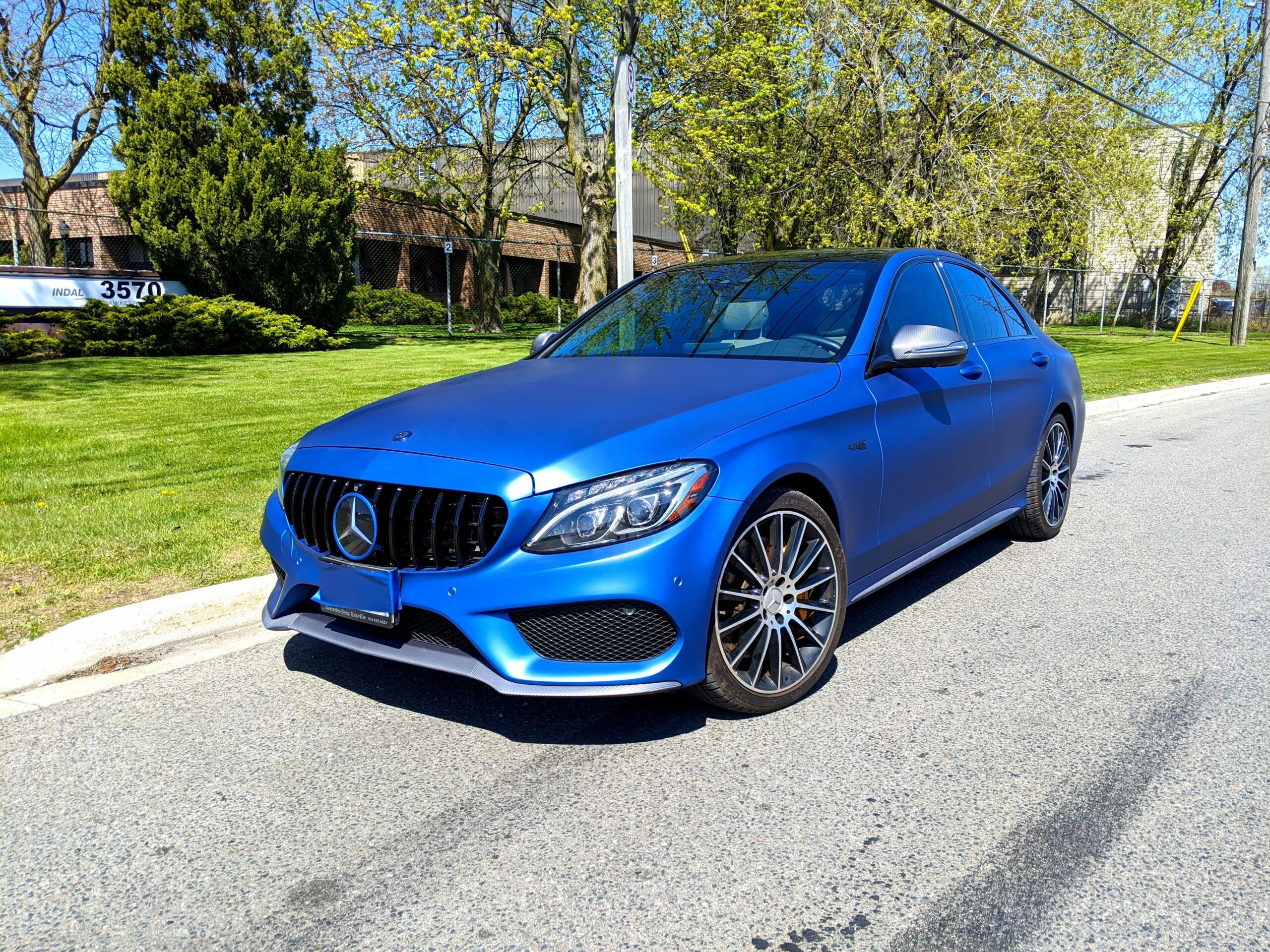 Mercedes-Benz C43 Matte Metallic Night Blue
We went all out with this project for the father of one of our long-time clients, wrapping even the door shuts.
The chosen matte metallic colour was truly stunning, giving the car a silky look and feel that was appreciated by all who saw it.
READY TO REINVENT YOUR RIDE?