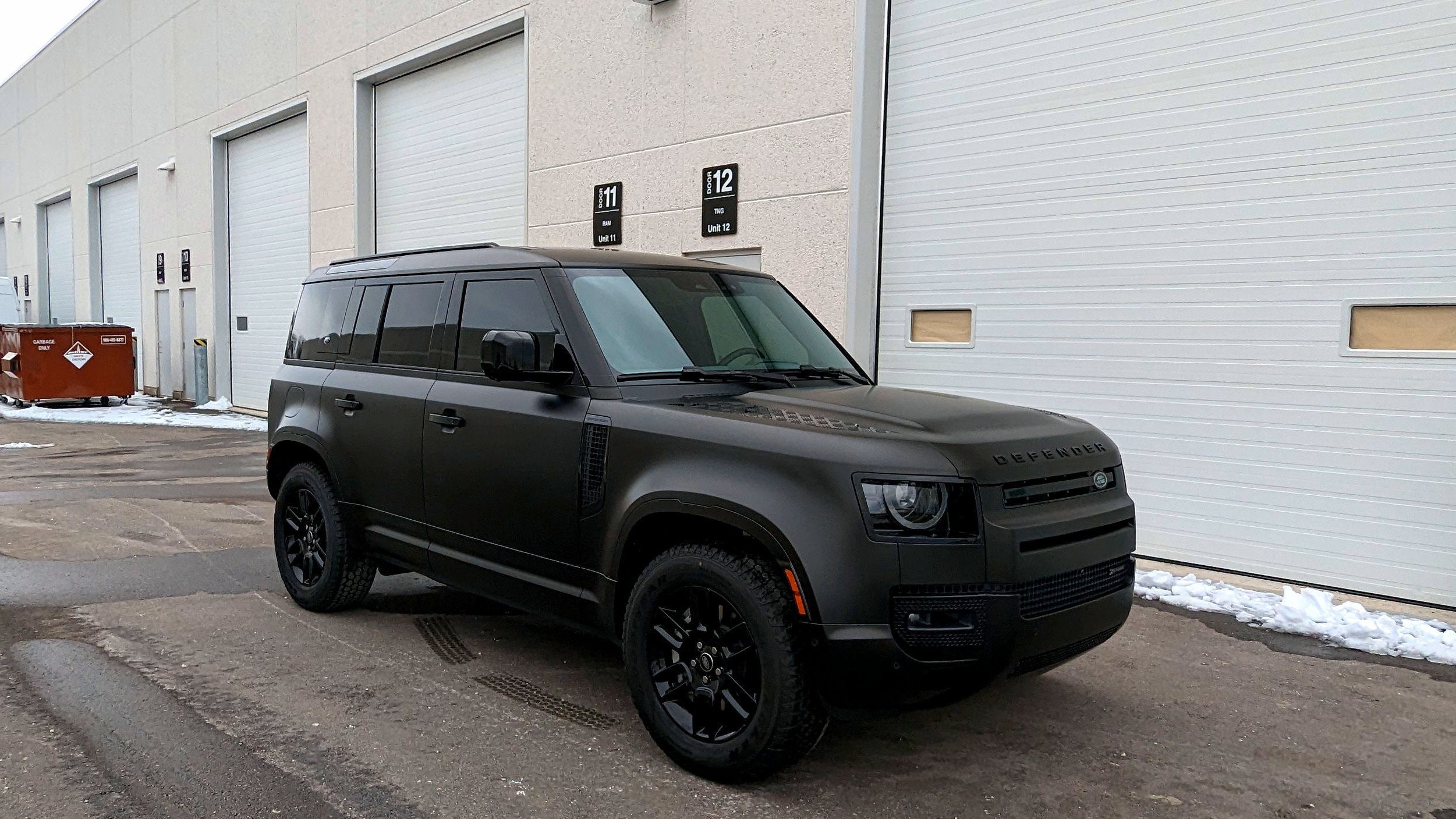 Land Rover Defender Matte Phantom Black
We're excited to showcase one of Tiago's favorite SUVs – the Defender. This rugged vehicle packs a full frame and a stylish look that makes it a great off-road option.
For one of our valued returning customers, we customized this Defender with our most popular colour, ensuring that it looked sleek and stylish on the road.
Our team always strives for perfection and exceeding customer expectations, so we're thrilled to see our customers come back for more. We take pride in delivering exceptional results that showcase our expertise and attention to detail.
READY TO REINVENT YOUR RIDE?