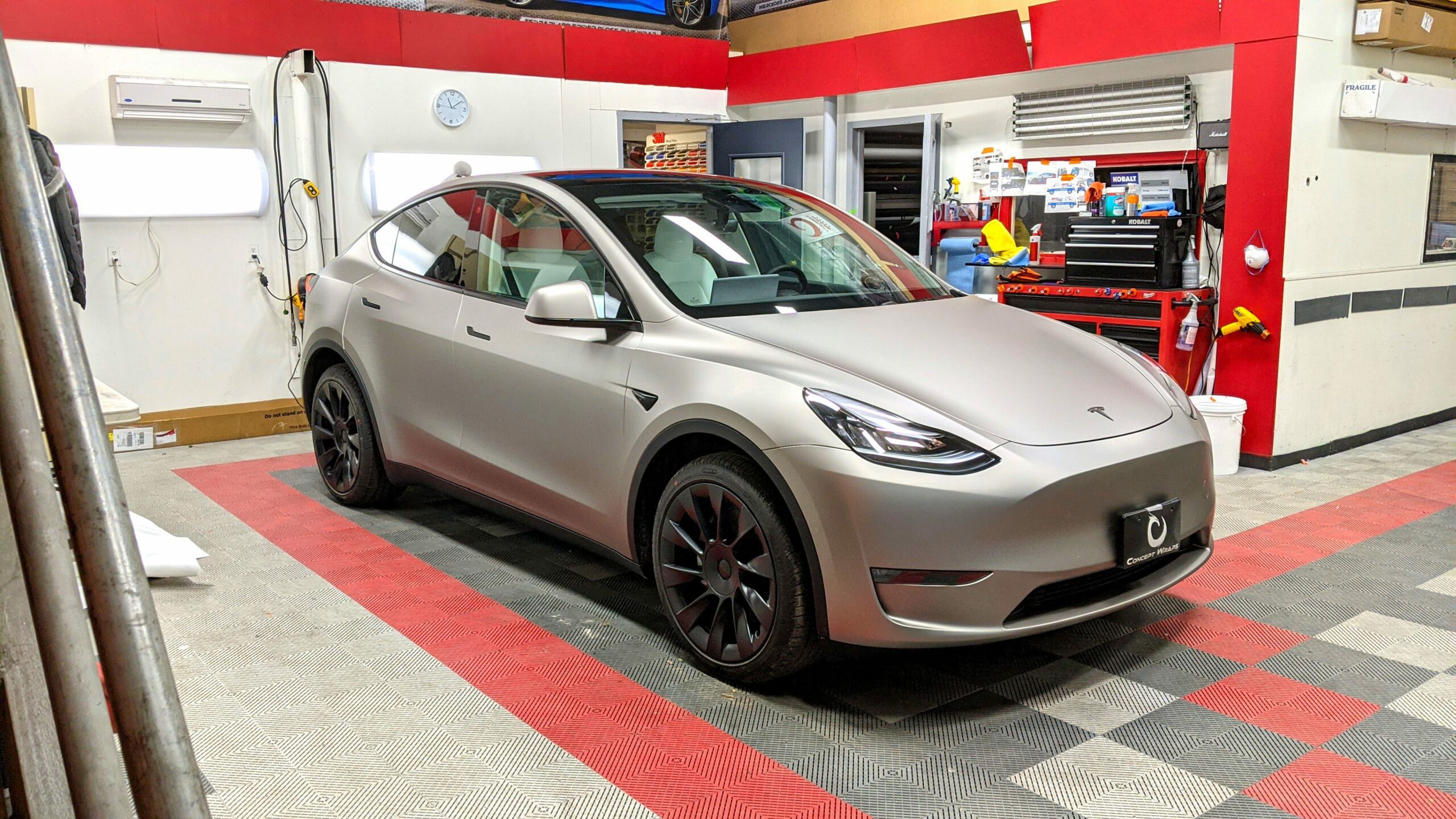 Tesla Model Y Matte Grey Aluminum
We absolutely love working with this smokey matte grey aluminum colour. It's one of our top picks for light grey shades, and we've had the pleasure of using it on multiple occasions.
The film's timeless appeal always looks stunning, and we also added full nose paint protection to give it an extra layer of security.
READY TO REINVENT YOUR RIDE?