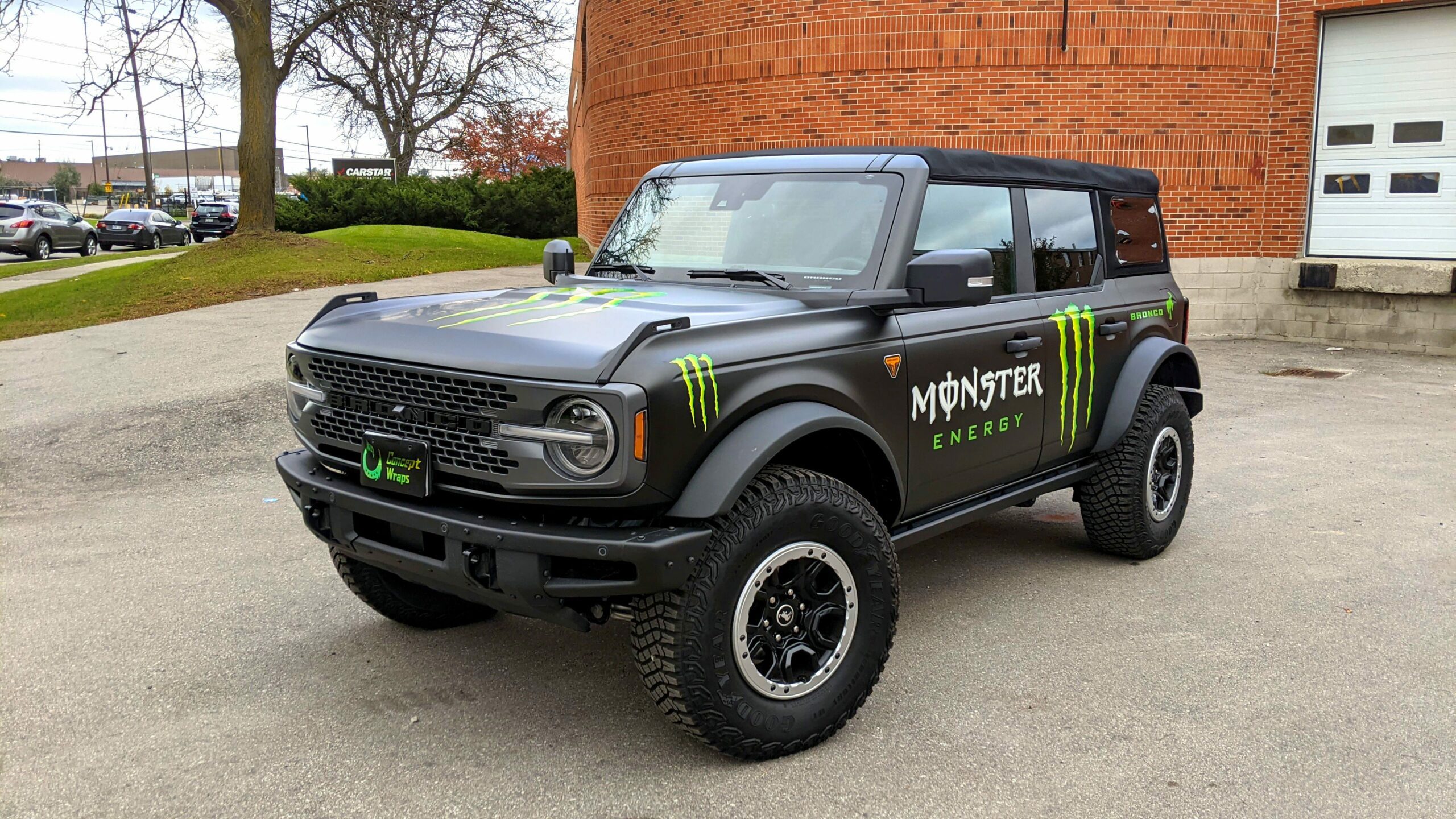 Ford Bronco Matte Phantom Black
The new Ford Bronco is quite the looker, especially with those sleek Monster logos.
The owners are a pleasure to work with, and we were pleasantly surprised to discover that we share the same Portuguese roots – turns out they were born in the same region as my colleague Monica and myself. It really is a small world!
READY TO REINVENT YOUR RIDE?