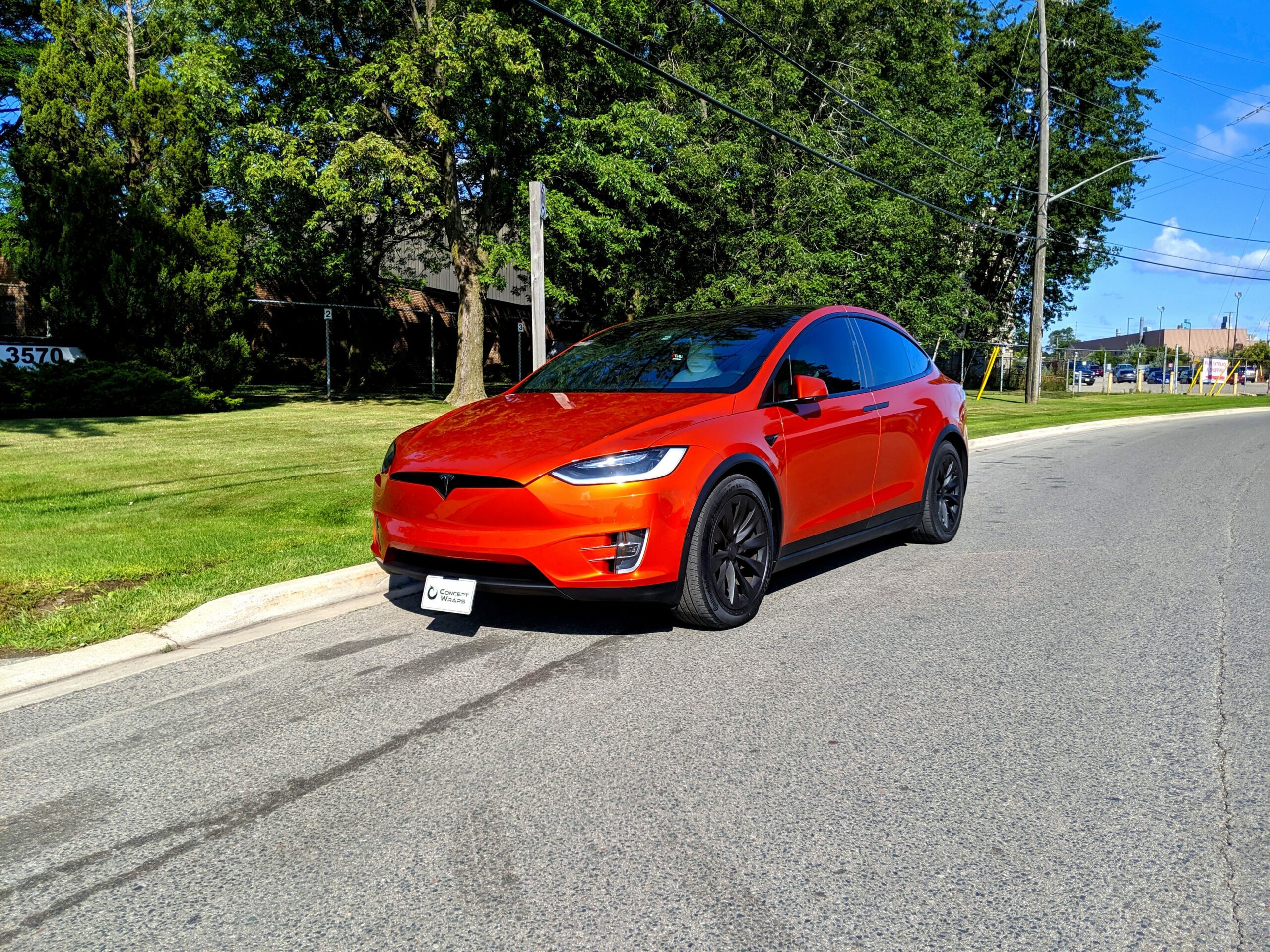 Tesla Model X Fiery Orange
As I mentioned in our previous post about the Model 3, we have a particular vision for how we want our wraps to look.
We recently worked on a Model X, which we equipped with all the necessary enhancements to achieve that look, including window tinting, black wheels, and chrome delete.
The final result was nothing short of spectacular, and we were thrilled with how it turned out. It's always satisfying to see our vision come to life and to hear positive feedback from our clients. In this case, we couldn't agree more – this Model X is simply fire!
READY TO REINVENT YOUR RIDE?