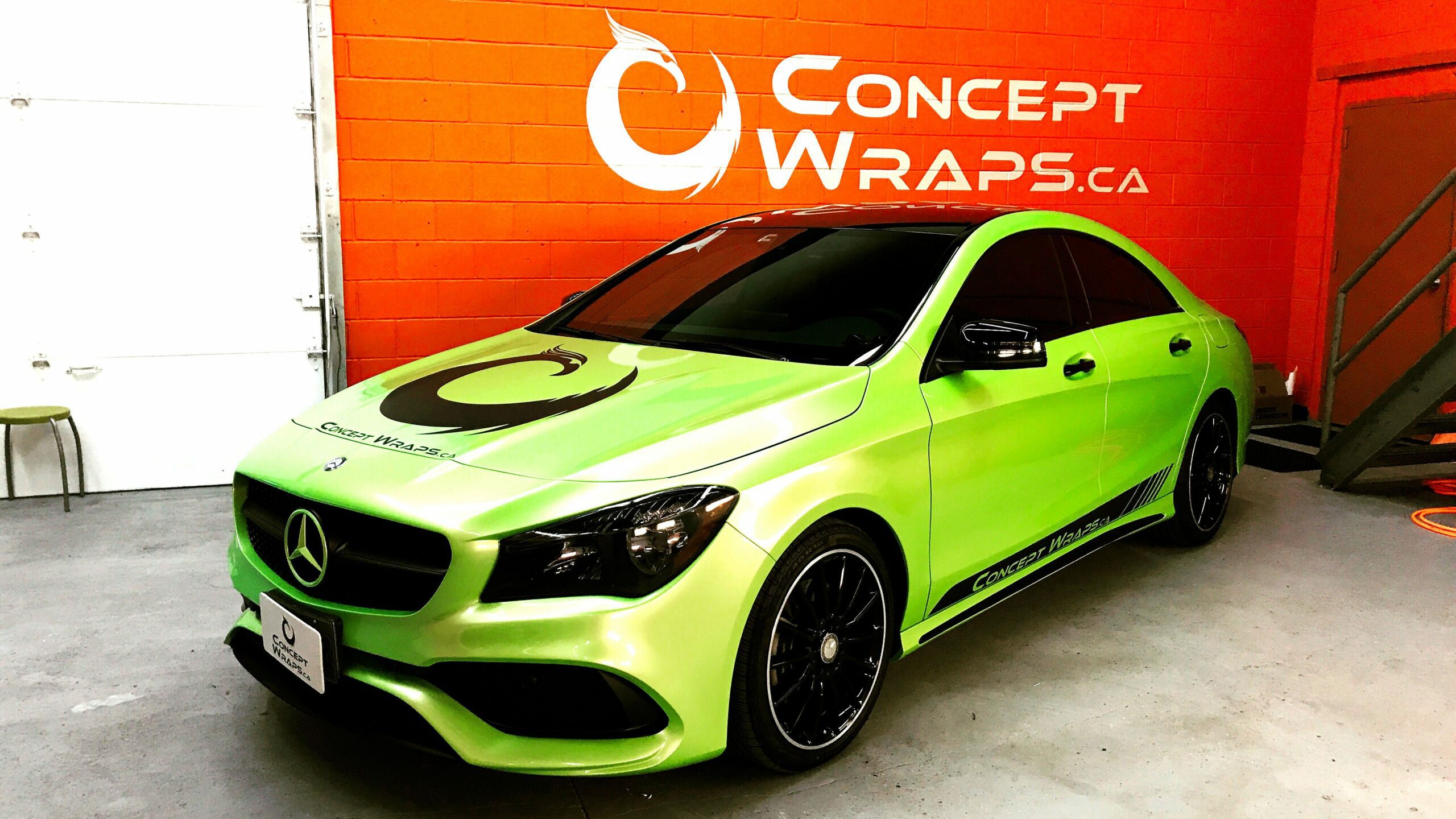 Mercedes-Benz CLA Pearl Light Green
This sports car was a major milestone for us as it was our second vehicle. We were ecstatic when we got our hands on it and knew we had to give it special treatment.
So, we opted for a stunning pearl green wrap which looked absolutely amazing. In Portugal, green is considered a colour of good luck, and we can confirm that it was true for us. However, we also believe that we create our own luck by giving our best and seizing opportunities when they come our way.
A year later, we added a large livery to the car, and it really made it stand out.
READY TO REINVENT YOUR RIDE?