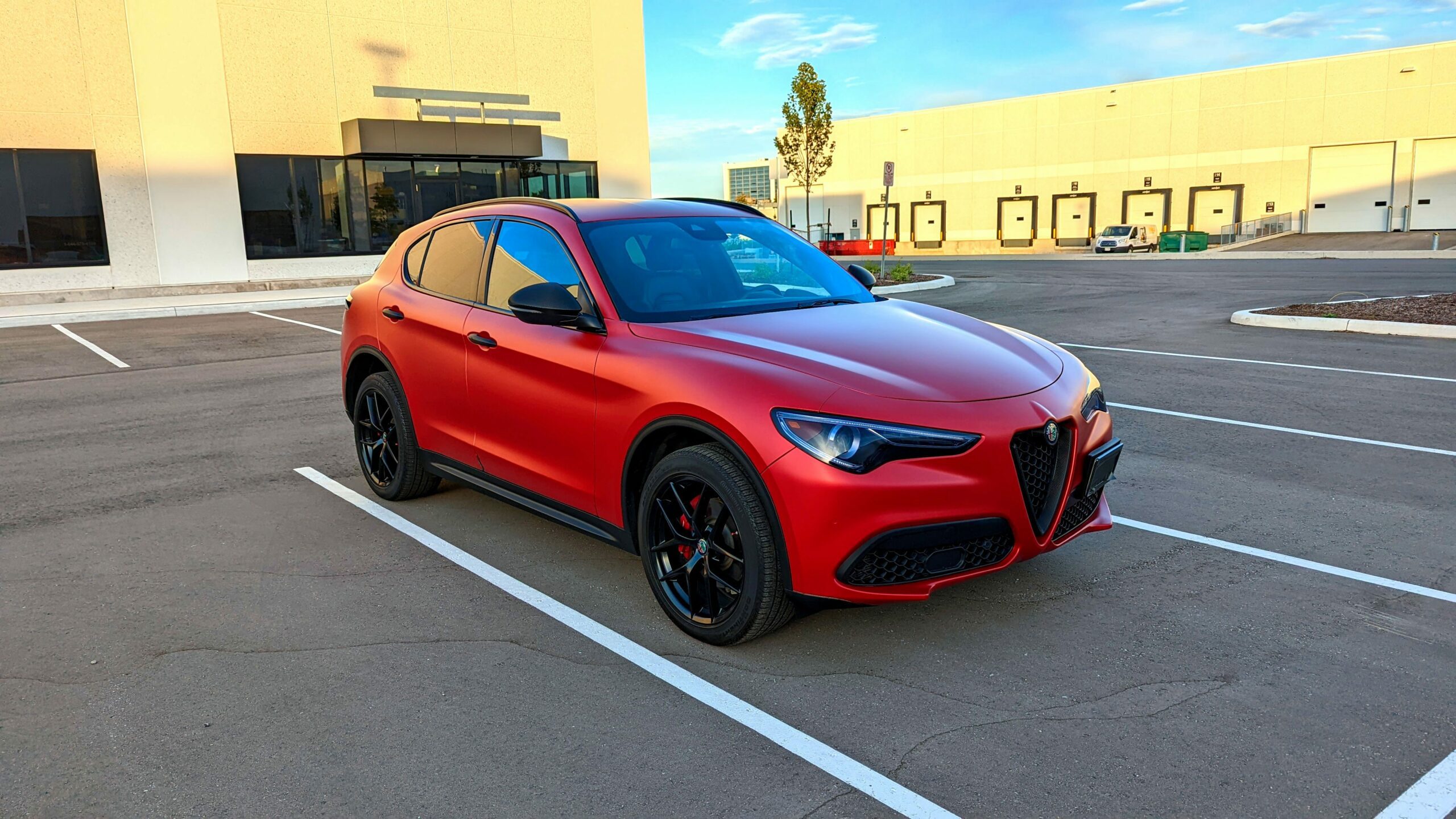 Alfa Romeo Stelvio Matte Iced Red Titanium
This stylish Italian machine paired with Frozen Red is an exquisite combination. Our new client, after conducting extensive online research, came in with his wife and kids and quickly became a part of our family.
We had the pleasure of hanging out with them and thoroughly enjoyed working on their ride.
READY TO REINVENT YOUR RIDE?