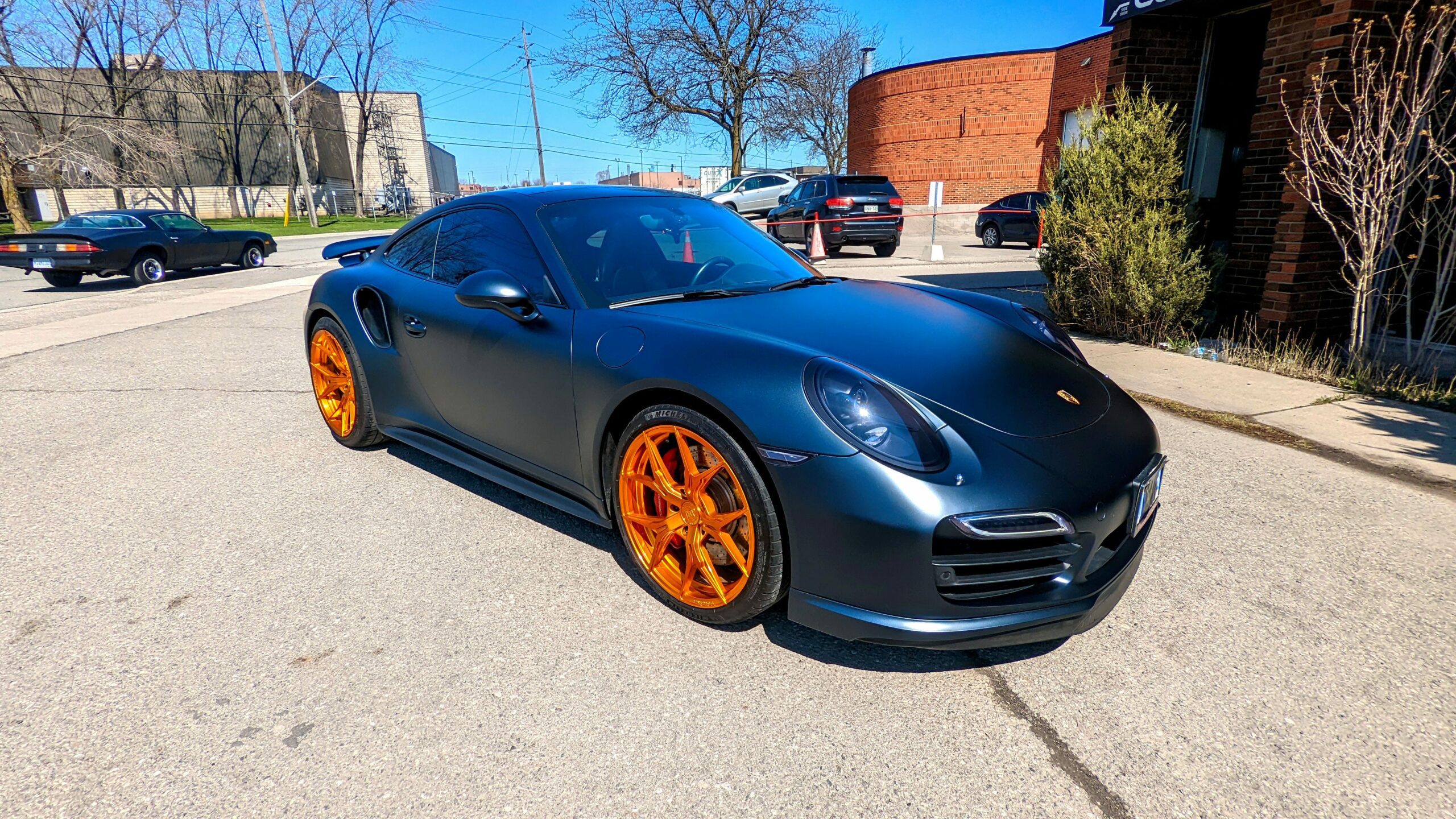 Porsche 911 Turbo Matte Magnetic Black
We had the pleasure of working with a new client who wanted us to make his Turbo look stunning. It was the last 911 we worked on at our original location.
I have to mention the wheels on this car – they were truly gorgeous and added the perfect finishing touch. We went with a popular colour for us, matte magnetic black, and the client was very pleased with the result.
Weeks after the job was done, he called us to express his satisfaction and amazement with the ceramic coating that made maintenance a breeze.
READY TO REINVENT YOUR RIDE?