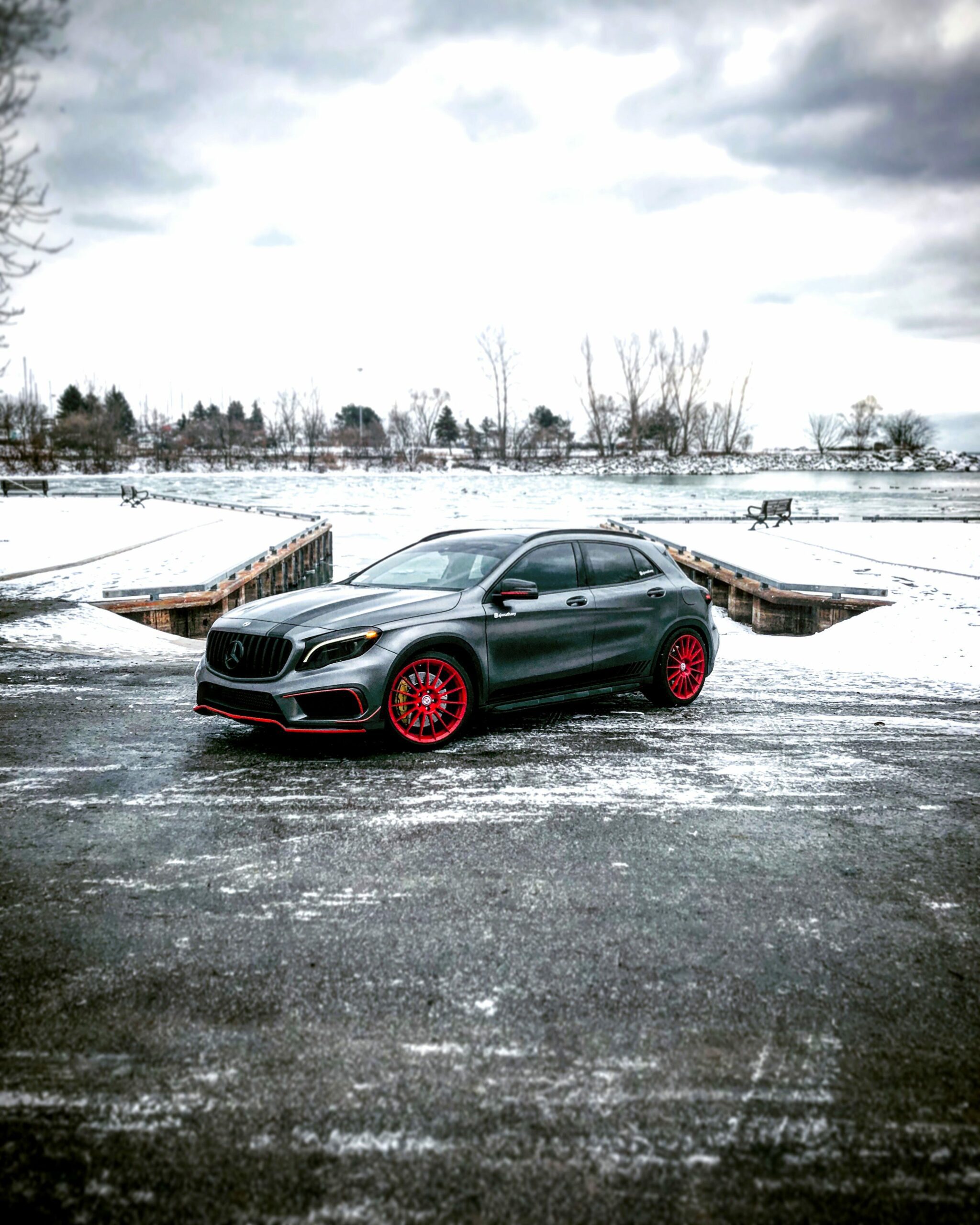 Mercedes-Benz GLA Satin Dark Grey
This car was truly special to us as we had the opportunity to wrap it three times.
The first wrap was a clean and bold yellow that looked great. However, the sunroof shattered over a year later, and we decided to redo the wrap in a satin dark grey.
Unfortunately, the car was involved in a small accident that required us to rewrap the front and add paint protection film. In the end, the car had a racing car look with all the added accents and mods.
Throughout the process, we became very close with the client and had a lot of fun working together. He was from far away and would sometimes come just to hang out with us and see the projects we were working on.
He even went all in to get parts and mods for the car. Sadly, he has now returned home to Asia to pursue his career and start a family. Nonetheless, we will always remember this car and the great times we had with our client.
READY TO REINVENT YOUR RIDE?