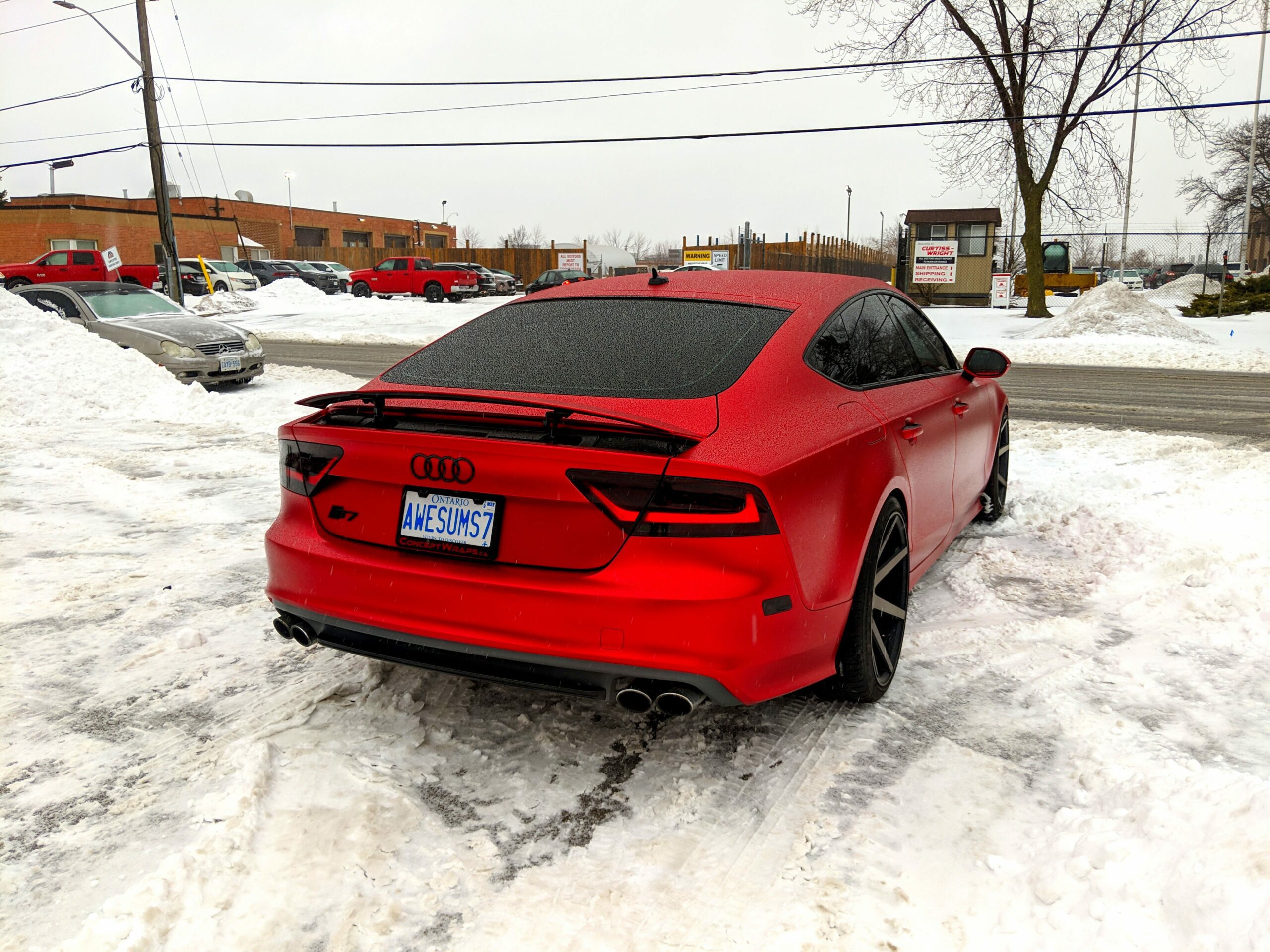 Audi RS7 Satin Red Chrome
The gloss red chrome wrap on your car was certainly a standout, but the new satin red chrome wrap is simply breathtaking.
This vibrant, bold, and exotic colour is truly eye-catching, making it impossible to go unnoticed on the road.
The satin finish gives it a unique texture and sheen, adding to its already mesmerizing appearance. It's a colour that demands attention and exudes confidence, making it the perfect choice for those looking to make a statement with their ride.
READY TO REINVENT YOUR RIDE?