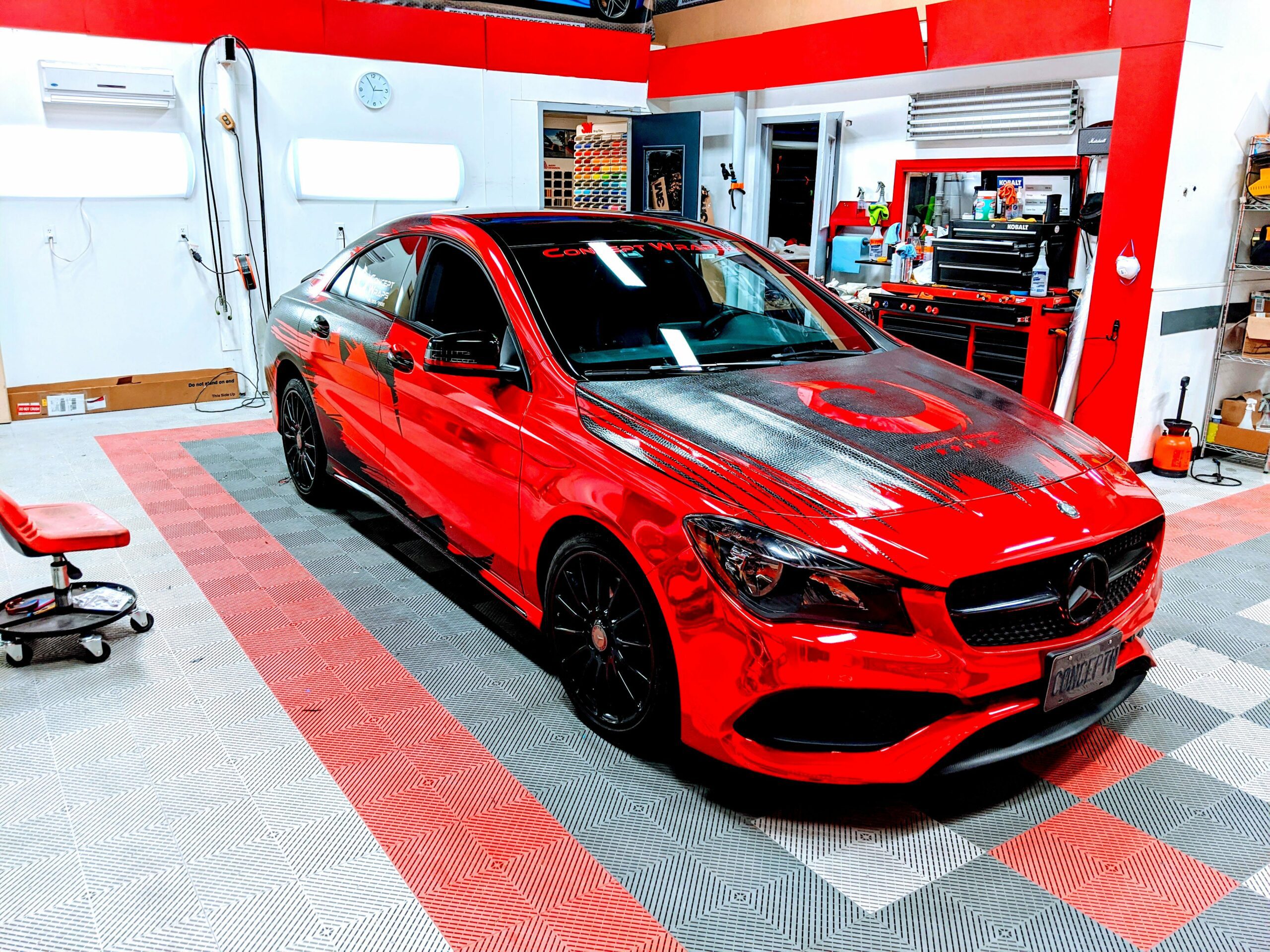 Mercedes-Benz CLA Red Chrome
Once again, our beloved Benz was the star of one of our projects. Red being our favourite colour, we took the opportunity to use a super expensive film that we got through a sponsorship from Avery Dennison.
The result was bold and clean, with a striking look. Some time after, we added a black livery that took it to a whole new level. This remains one of our favourite wraps ever, and we are proud to have created it.
READY TO REINVENT YOUR RIDE?