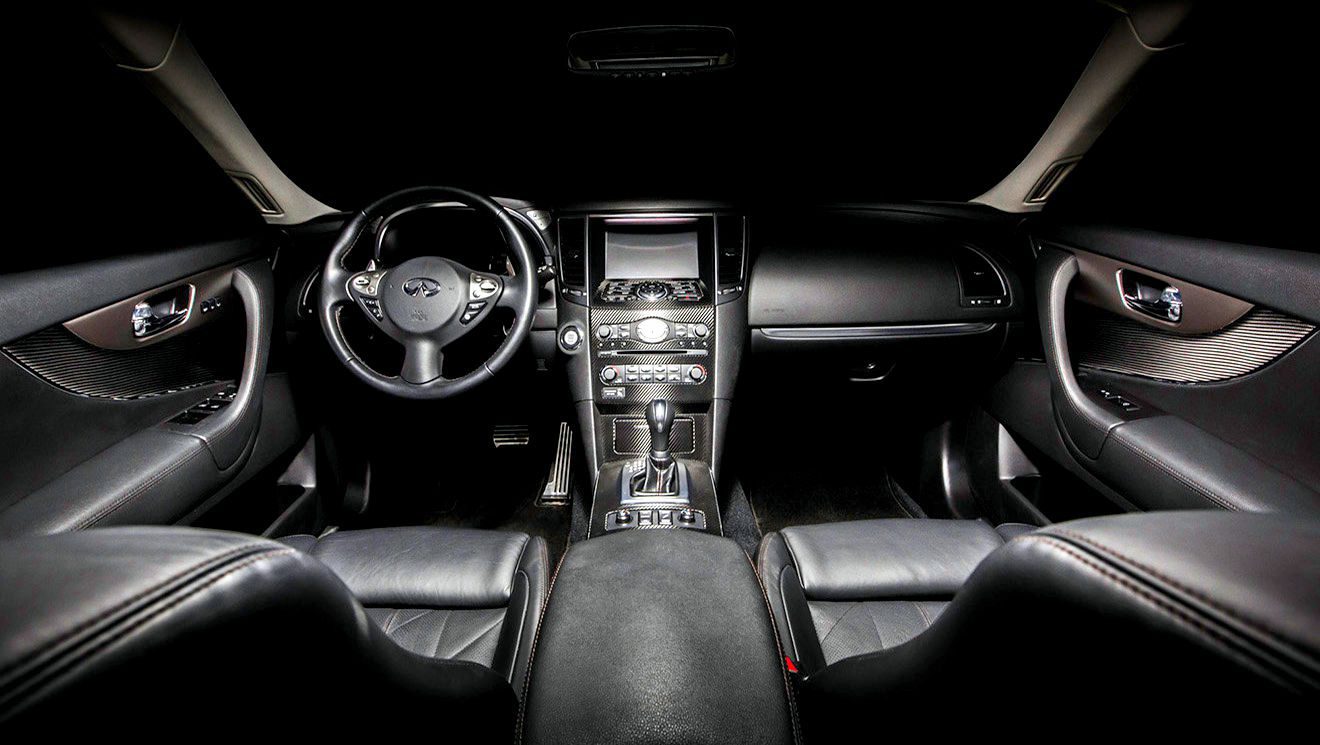 Infiniti QX70 Carbon Fiber Interior
We were thrilled to work on our first interior carbon fiber wrap customization, which was made possible by the client's willingness to take the whole interior apart for us.
The end results were nothing short of breathtaking, and it was an eye-opening experience that made us realize how fascinating this film was. It quickly became popular due to its ability to enhance the interior of any car with a sleek, sporty look.
We are grateful to have had the opportunity to work on such an exciting project and to witness the growing popularity of this incredible customization option.
READY TO REINVENT YOUR RIDE?