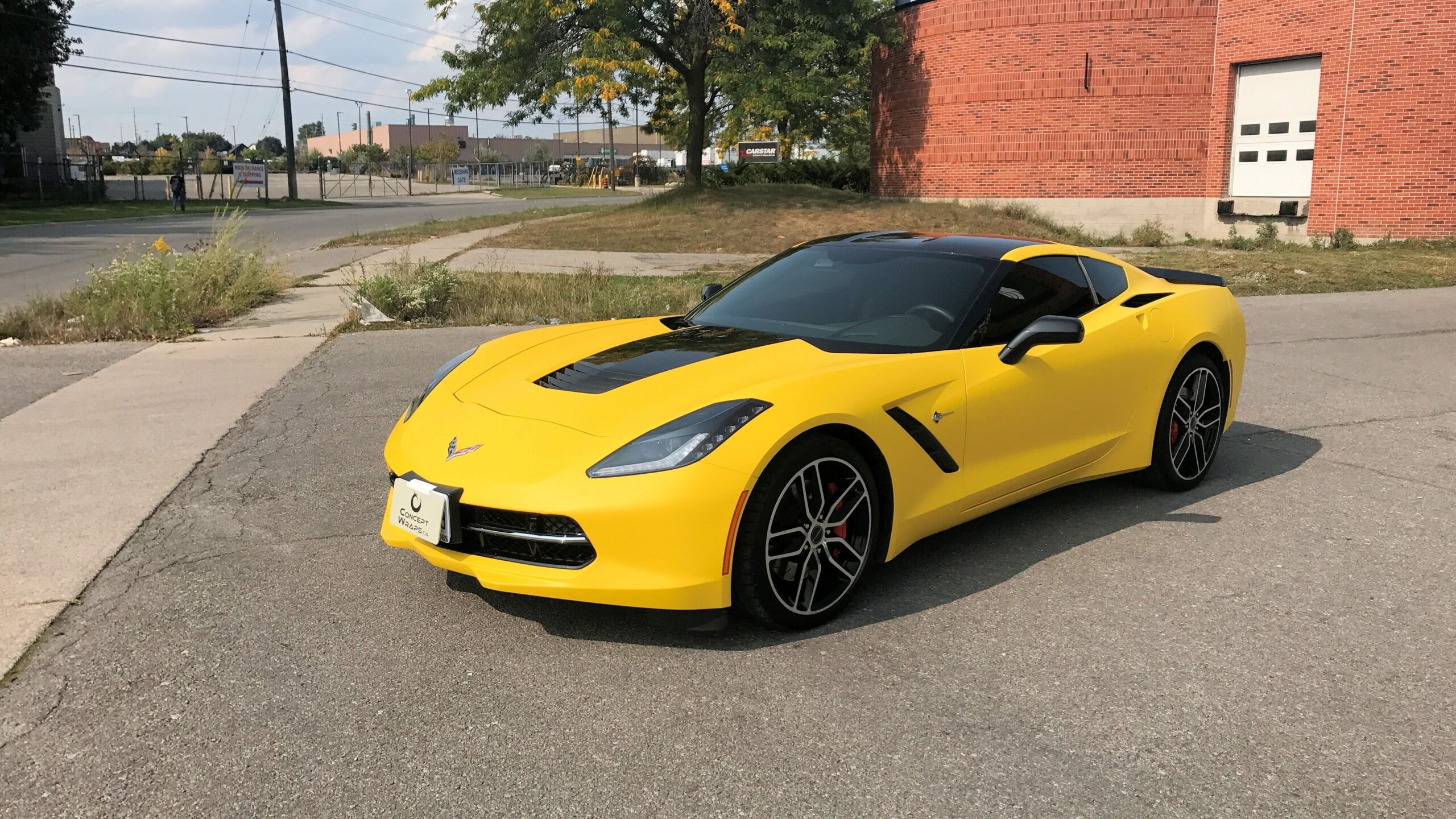 If my memory serves me correctly, this client was from North Bay, and I'm not sure how he found out about our services.
This was the first time we wrapped his Corvette, but after a few years, he got into a minor collision. As matte yellow was no longer available, he decided to choose a different wrap, but still in the shade of yellow, which happens to be his favourite colour. It turned out great, and the yellow colour really suits his Corvette.
READY TO REINVENT YOUR RIDE?