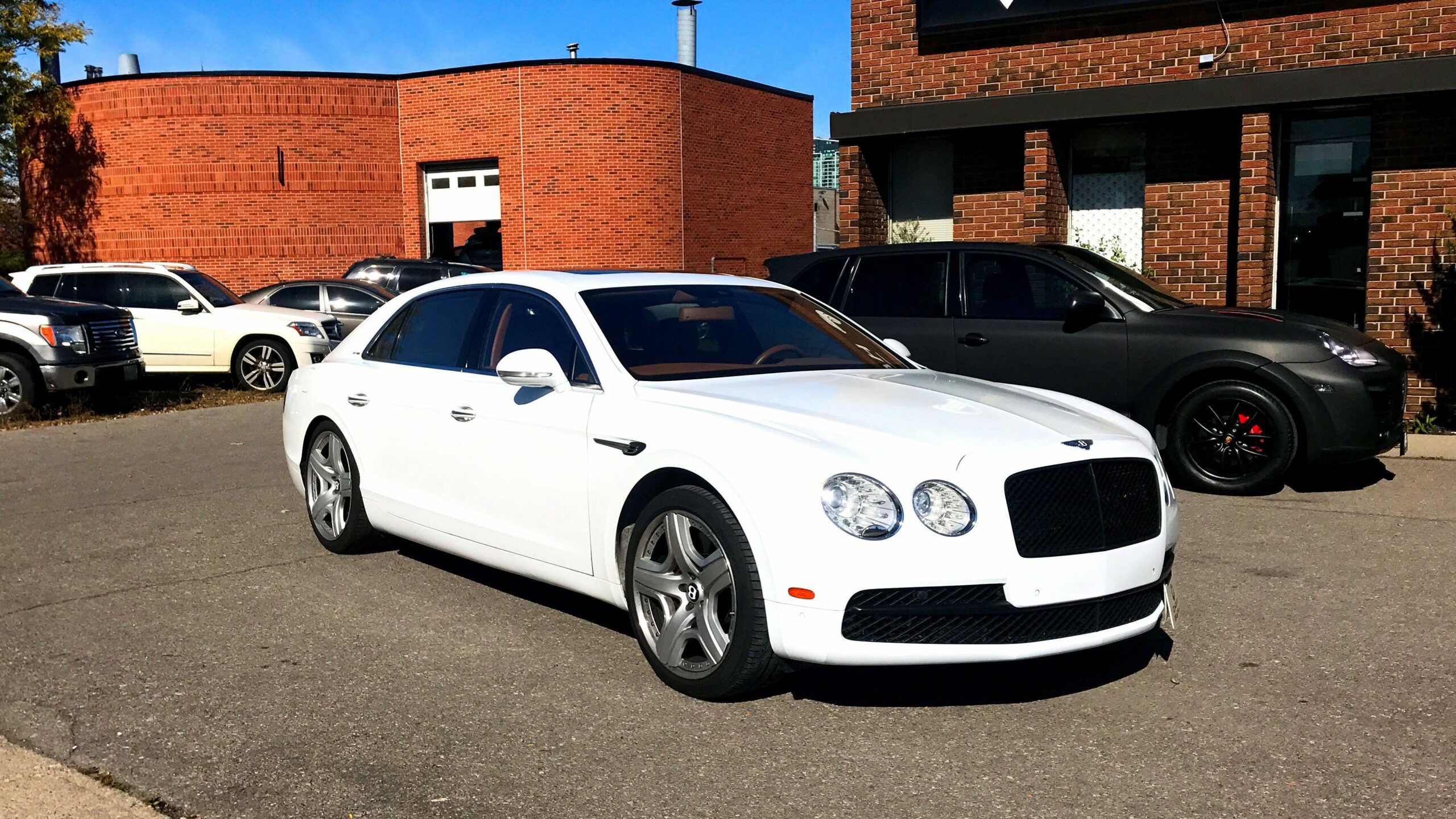 Bentley Flying Spur G White Gold Sparkle
If you're looking for the perfect car for your wedding day, look no further! We created a luxurious Bentley that's ideal for the occasion.
We wrapped it in a beautiful white colour with vibrant gold sparkles that add a touch of glamour and elegance.
This car has been used as a rental for many couples on their special day, and we're confident that it brought them good luck and blessings.
We take pride in creating exceptional and memorable experiences for our clients, and we're thrilled to have been a part of so many weddings with this stunning Bentley.
READY TO REINVENT YOUR RIDE?