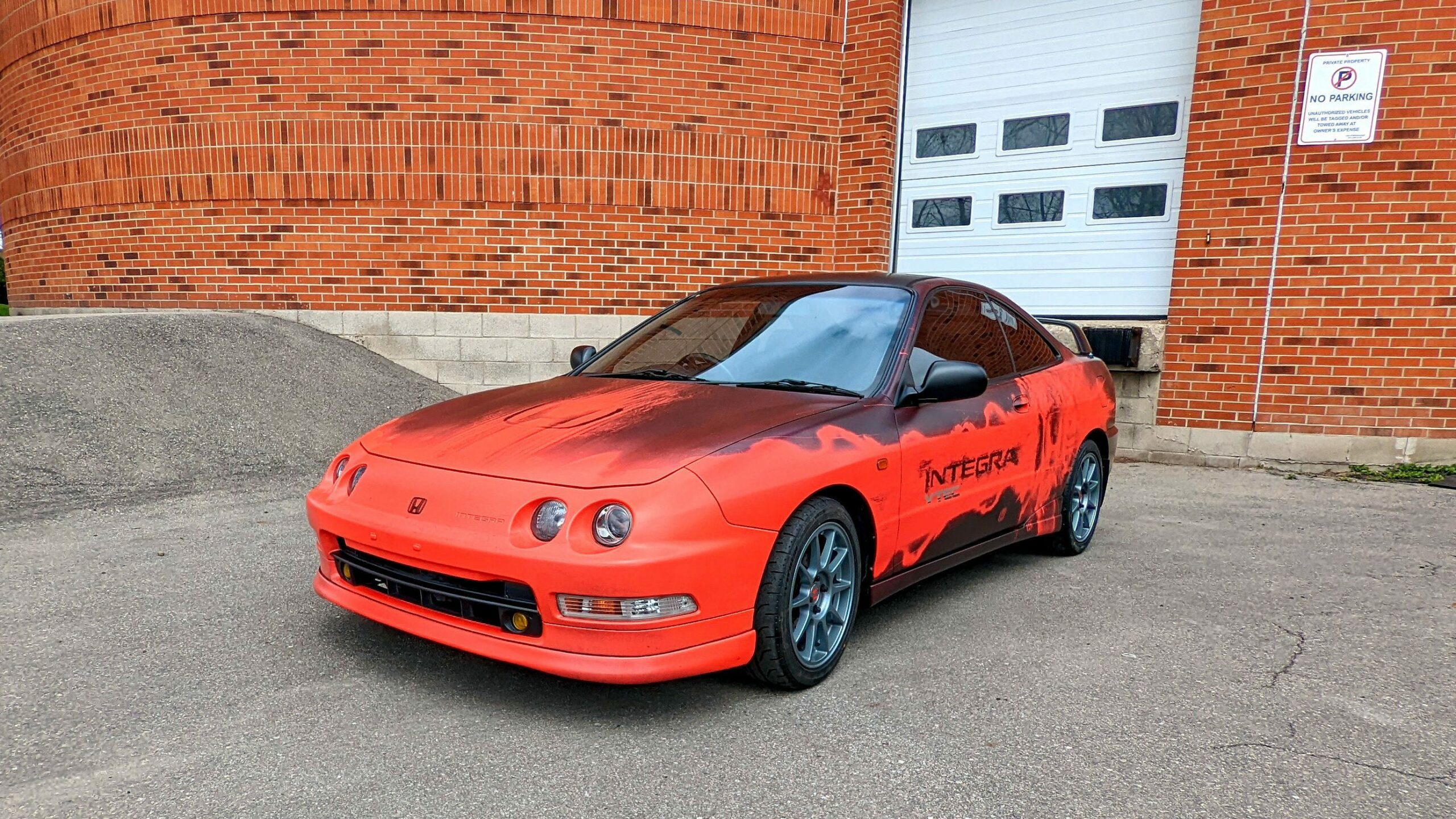 Honda Integra Custom Design
There are numerous noteworthy aspects of this project, but one that stands out is the fact that it is a rare imported car with right-hand drive.
Our client has a fondness for uncommon Asian vehicles, and this joint venture is another collaboration between them and us.
We worked diligently together to ensure the design was seamless, incorporating manga artwork to create an impressive spectacle.
Notably, Goku is featured alongside the rear wheel, channelling an explosive beam, which adds to the overall magnificence of the car.
READY TO REINVENT YOUR RIDE?