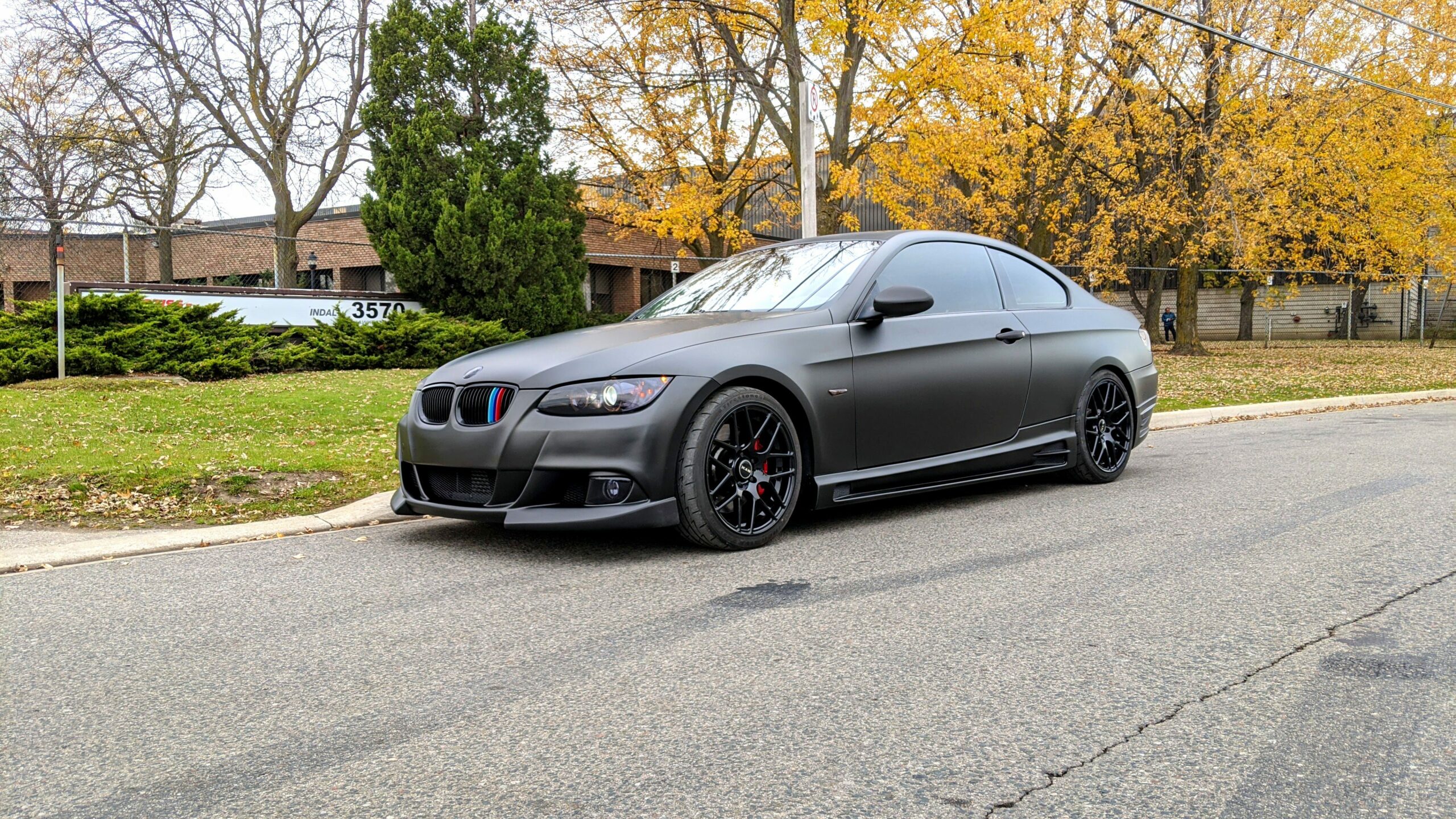 A new client visited our old shop to meet us and explore the options for a special and unique matte/satin black colour for his car.
We recommended Matte Phantom Black, which has become our most popular colour, and wrapped his vehicle in it. Since then, we have done multiple cars for him in the same colour.
The car was originally white, so we also applied paint protection to shield the front from stone chips and expose the white underneath.
READY TO REINVENT YOUR RIDE?