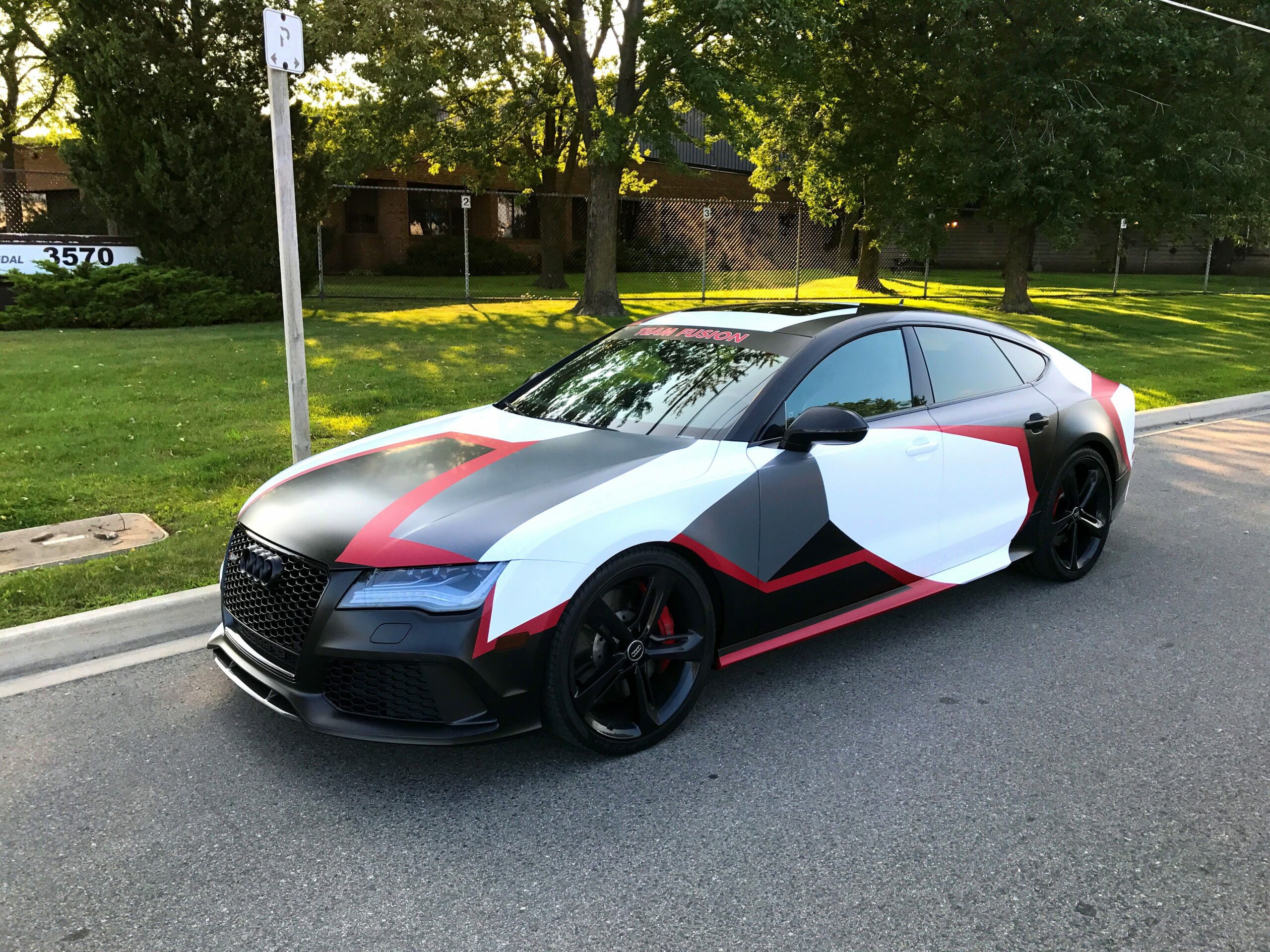 It's always a special moment when a client returns to us for another project, and this particular project was no exception.
We had previously worked with this client on customizing their first car, and now they had come back to us for their second project. This time, they wanted a unique camouflage design, which was a first for our team.
We started with a full white wrap and then meticulously overlaid other colours to create the camo pattern. While it was a lot of work and required more effort than we originally anticipated, the final result was truly stunning and well worth the effort.
It was a pleasure to work with this client again and to bring their vision to life in such a unique and eye-catching way.
READY TO REINVENT YOUR RIDE?