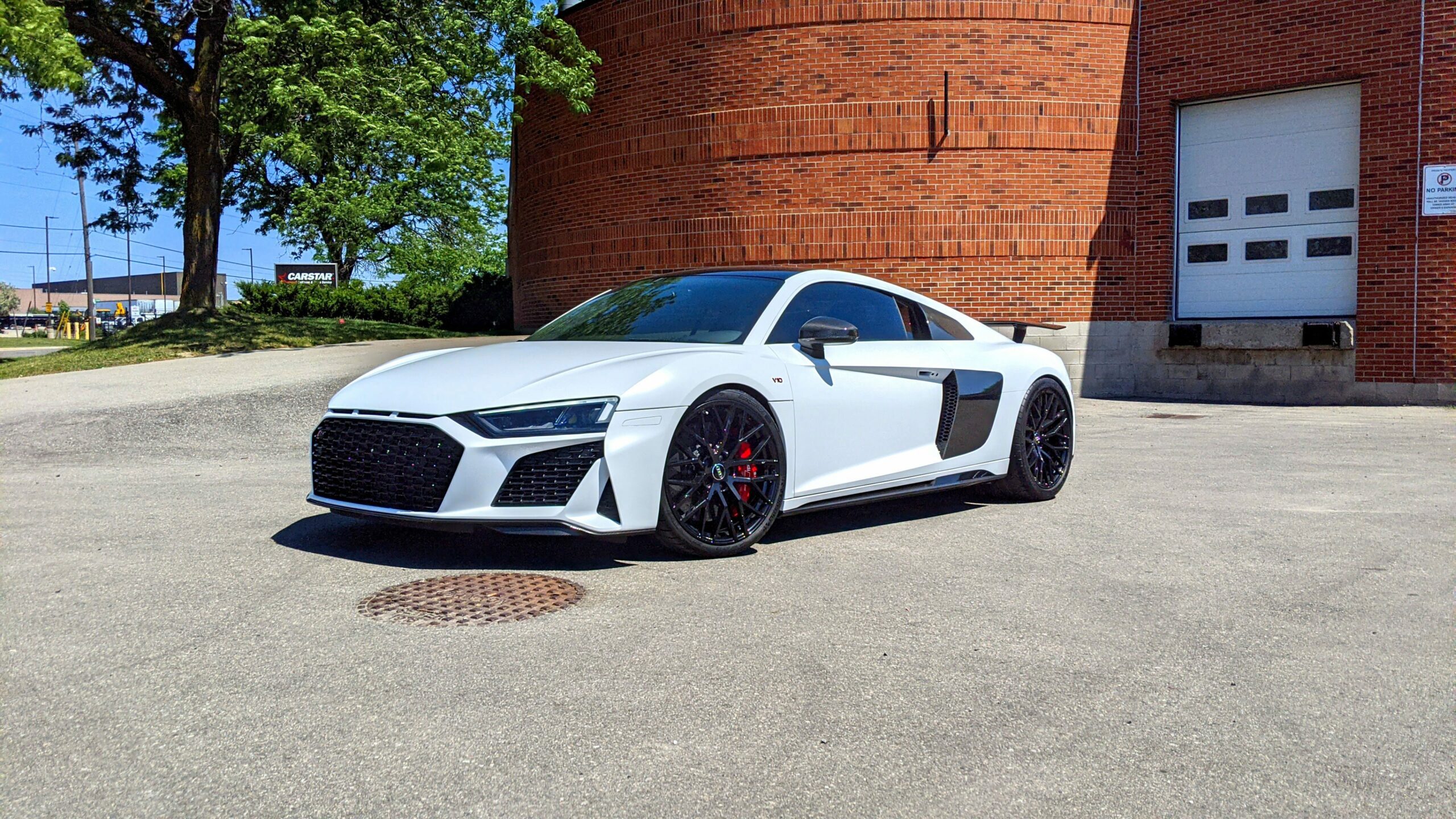 This gorgeous R8 has been given a stunning makeover with a snow white wrap, fully Wrapping it in a bright, satin white colour.
While the exterior may appear pure and innocent, this ride is far from it, boasting a powerful and fierce performance that is sure to leave a lasting impression.
This combination of a seemingly serene exterior with a ferocious engine under the hood creates a thrilling and exciting driving experience, making it an ideal choice for those who seek a ride that can truly do it all.
READY TO REINVENT YOUR RIDE?