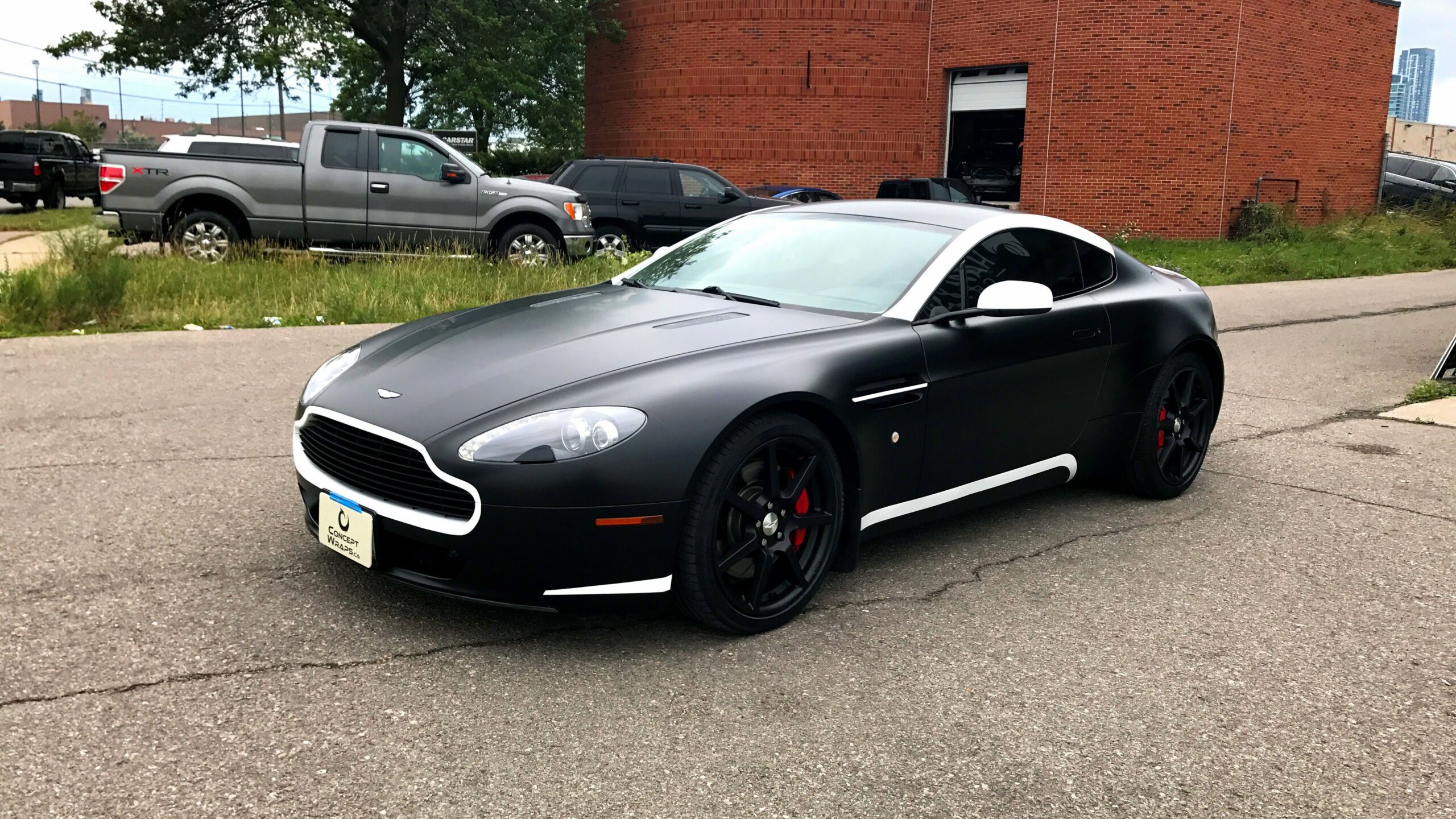 Aston Martin Vantage Matte Black
This was the first wrap we did for our valued client, and it was a pleasure to work on this project with him.
We created a sleek matte black finish, with unique and eye-catching white highlights that we like to call "white lipstick." This bold and distinctive look perfectly matched our client's taste for standout vehicles.
We went on to work on several other projects for this client, and it's always a pleasure to collaborate with him and bring his visions to life.
READY TO REINVENT YOUR RIDE?