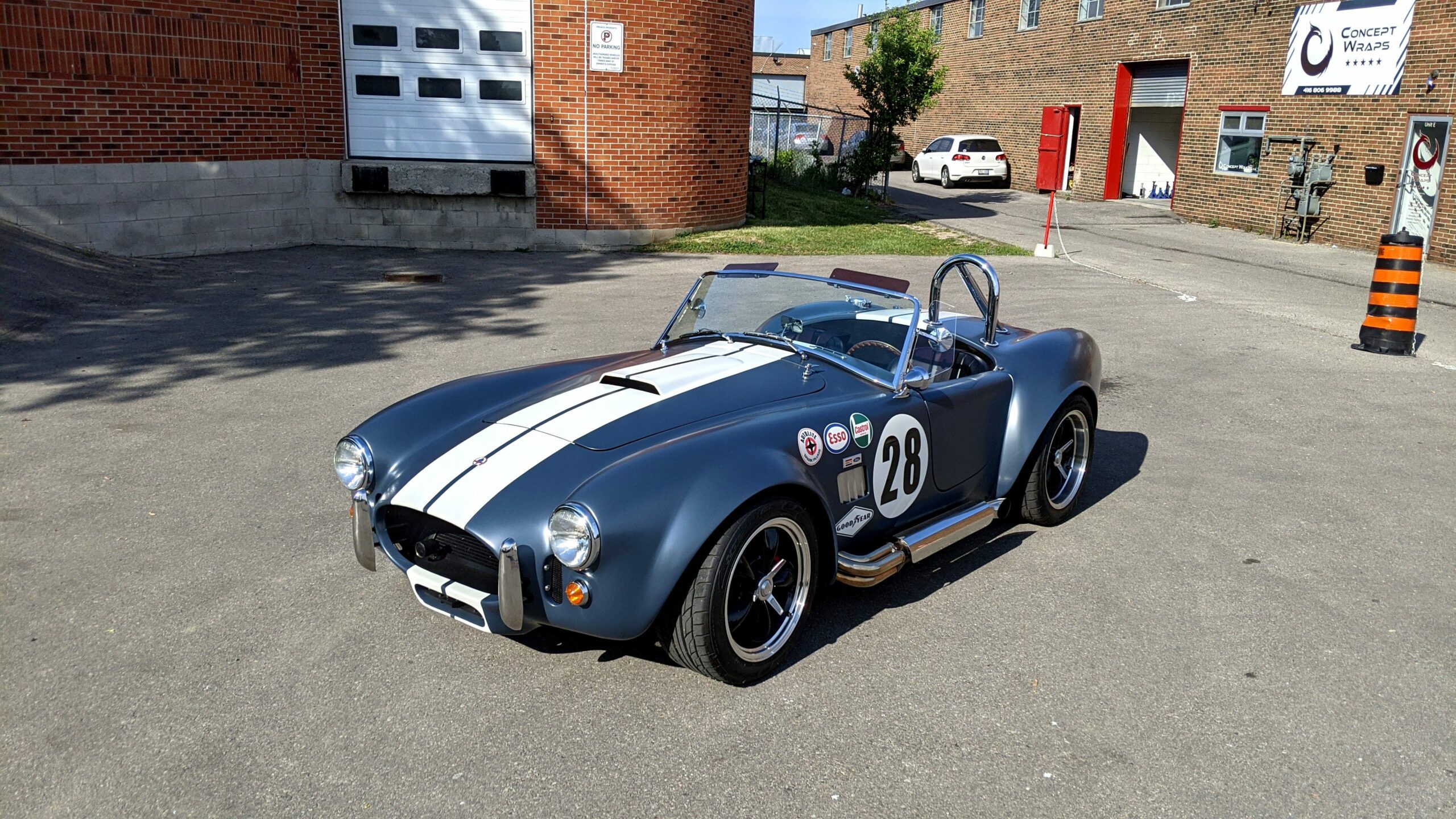 One of our loyal clients brought in their rare AC Cobra for a wrap, and it presented a unique challenge.
Unlike most cars with visible panel separations, the Cobra had a unibody design that required us to use larger pieces of film and meticulously plan every step of the installation. It was a fascinating project, and the final result was nothing short of phenomenal.
READY TO REINVENT YOUR RIDE?