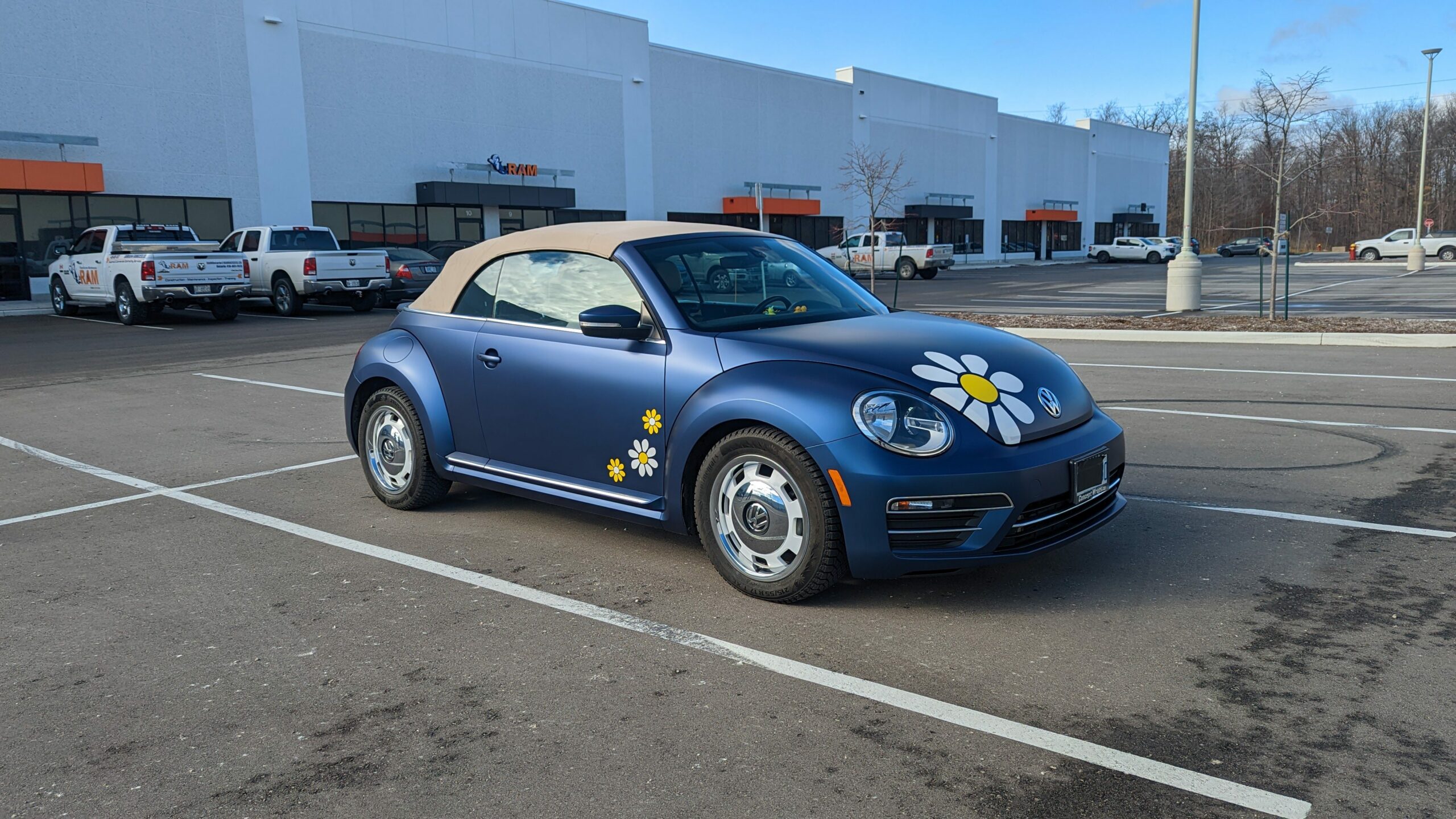 Volkswagen Beetle Matte Trenton Blue
It's always great to have returning clients, and this particular client had already trusted us with their car twice before.
The car had been originally white, and we wrapped it in gloss light blue the first time, then in this beautiful matte trenton blue the second time.
The client also wanted custom flower decals added to the wrap, which were originally designed by them and then traced by us. The end result was a super unique and beautiful car that we were proud to have worked on.
READY TO REINVENT YOUR RIDE?