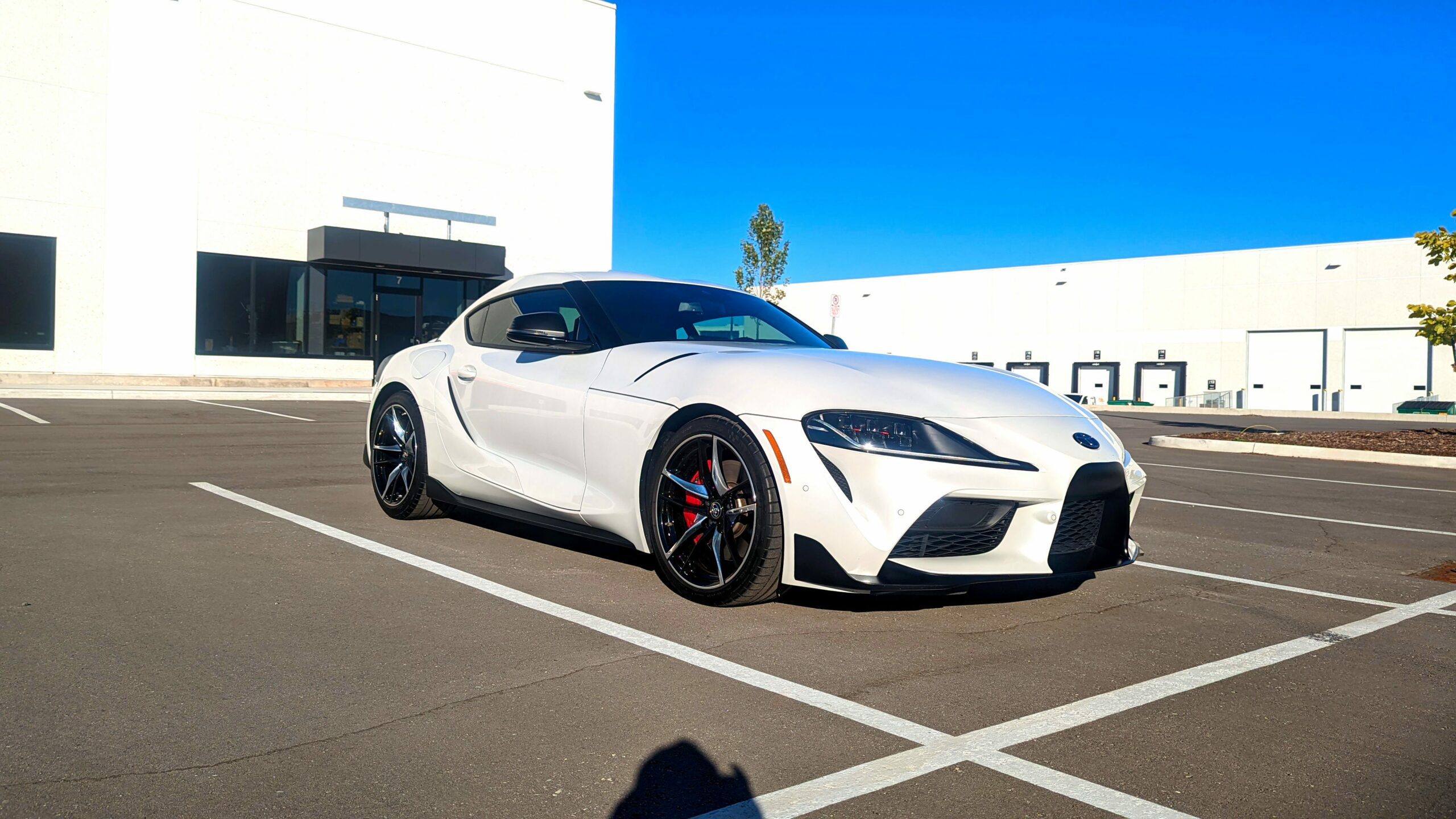 We had an exciting project come our way shortly after moving to our new location. Our client brought us a new Toyota Supra, and we were tasked with doing a full body wrap in paint protection.
This was our first time wrapping this new style of Supra, and we were thrilled to take on the challenge. The trunk was especially curvy and challenging to wrap in one piece, but we analyzed it carefully and came up with a solution that worked flawlessly.
The end result was a gorgeous, sleek Supra that was fully protected and ready to turn heads on the road. We loved working on this project and the feeling of satisfaction that came with overcoming the challenges that presented themselves.
READY TO REINVENT YOUR RIDE?