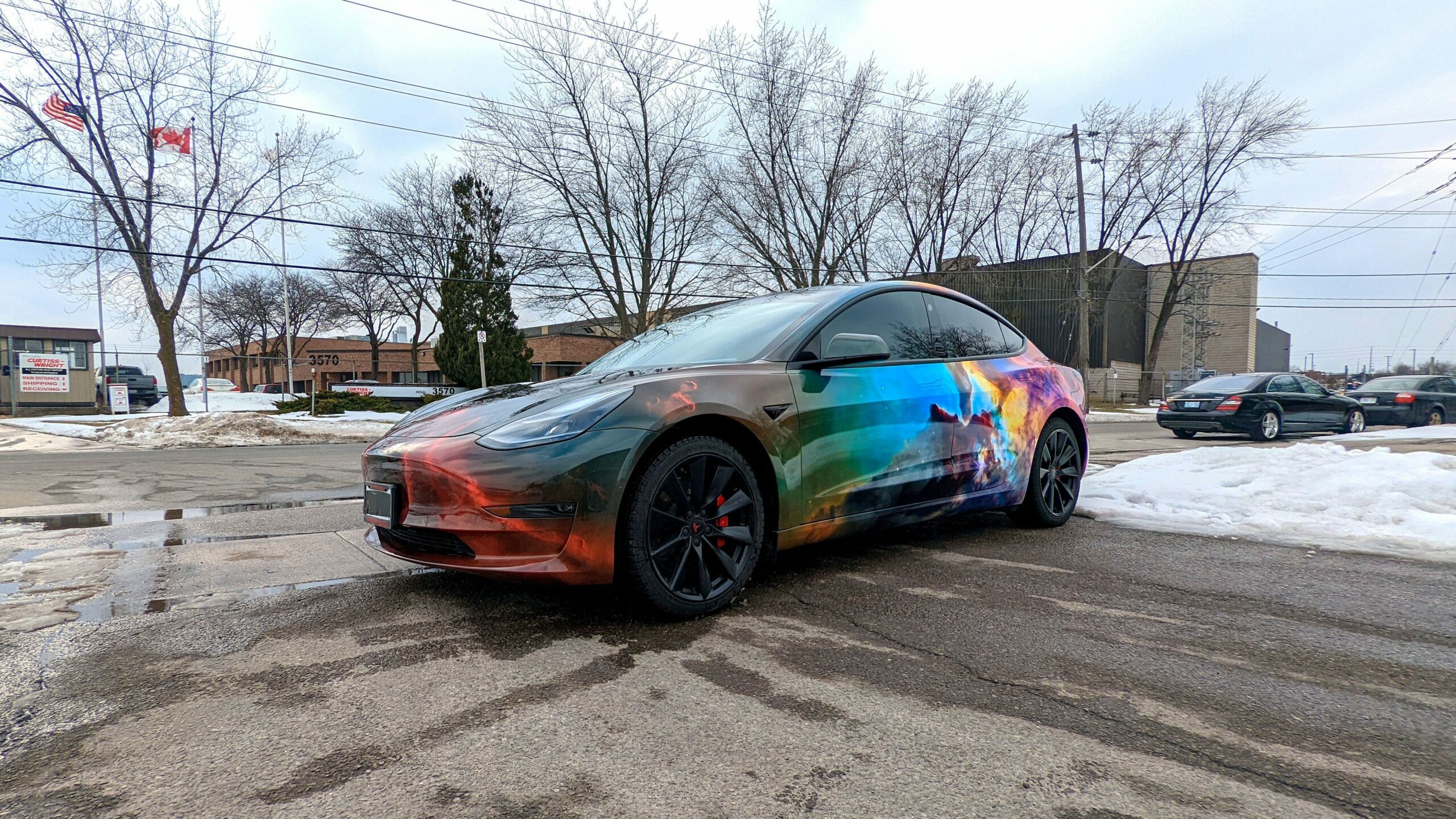 Tesla Model Y Galaxy Print
This type of wrap is truly a rare sight, and one that most people may never have the pleasure of witnessing in person.
These bold wraps require a deep appreciation and love for them, making them incredibly rewarding for us to create. One such wrap we recently completed is the Lagoon Galaxy, which was particularly challenging.
The key difficulty lies in making sure the image flows seamlessly around the car, with each panel perfectly stitched together. Despite the challenges, we absolutely love these types of projects, and the end result is always stunning and truly one-of-a-kind.
READY TO REINVENT YOUR RIDE?