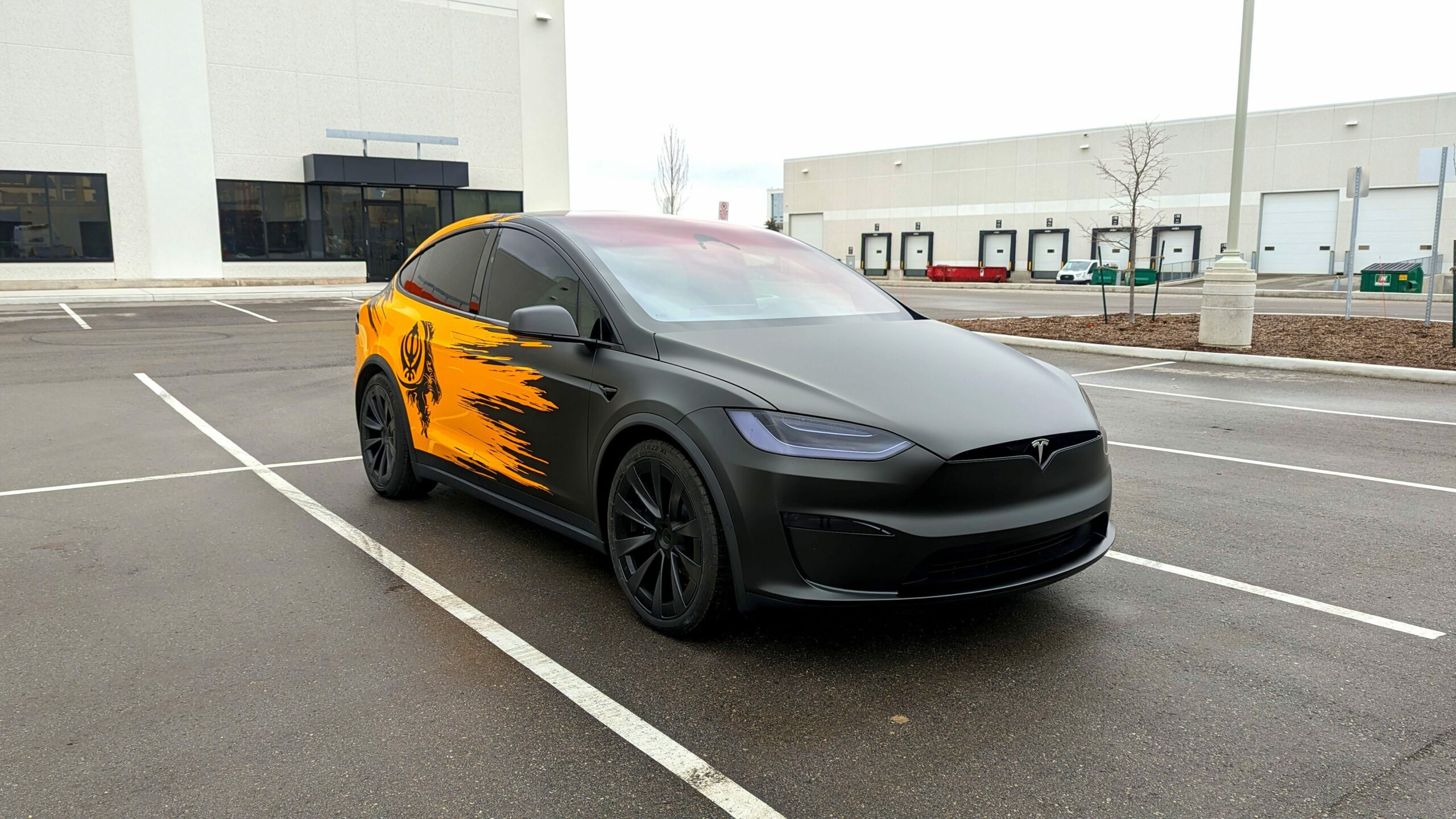 Tesla Model X Matte Phantom Black + Dandelion Yellow
Our latest custom wrap is truly a showstopper! We designed it from scratch using a combination of our most popular colour, Matte Phantom Black, and the stunning shade of yellow known as Inozetek Dandelion Yellow. It's impossible to ignore this wrap, and everyone who sees it loves it.
A few weeks after we completed the wrap, the customer called us back. We were worried that something had gone wrong, but it turned out that he was so thrilled with the first wrap that he wanted to book us for another custom wrap on his new F150. We're excited to work with him again and create another one-of-a-kind design.
When creating a custom wrap, it's important to focus not only on its visual impact but also on its durability and longevity. We take pride in ensuring that our wraps can stand up to daily wear and tear as well as the elements.
Before starting on the new wrap, we'll sit down with the customer to discuss their design ideas and any concerns they may have. This ensures that we're both on the same page and that the final result is something that they'll love.
READY TO REINVENT YOUR RIDE?