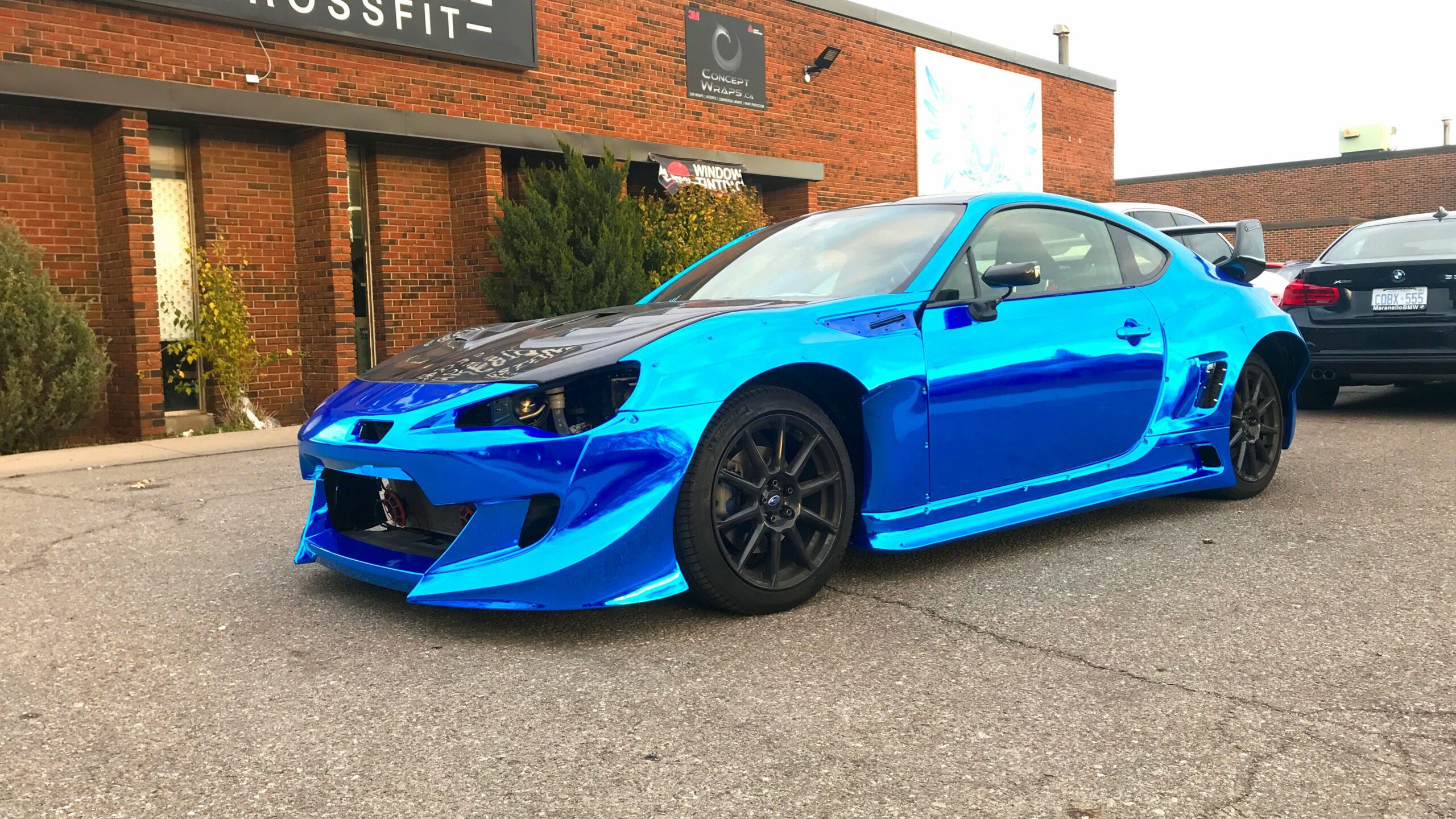 If we had to describe this project with only one word, it would be "mind-blowing." Our returning customer had a vision of customizing his ride with an exceptional colour, blue chrome.
We knew this would be a complex project, especially given the wide body kit and the intricate process of installing chrome films. But the final result was truly fantastic, and it was all worth it.
The car's stunning appearance exceeded our client's expectations, and we were thrilled to have delivered a finished product that was nothing short of mind-blowing.
READY TO REINVENT YOUR RIDE?