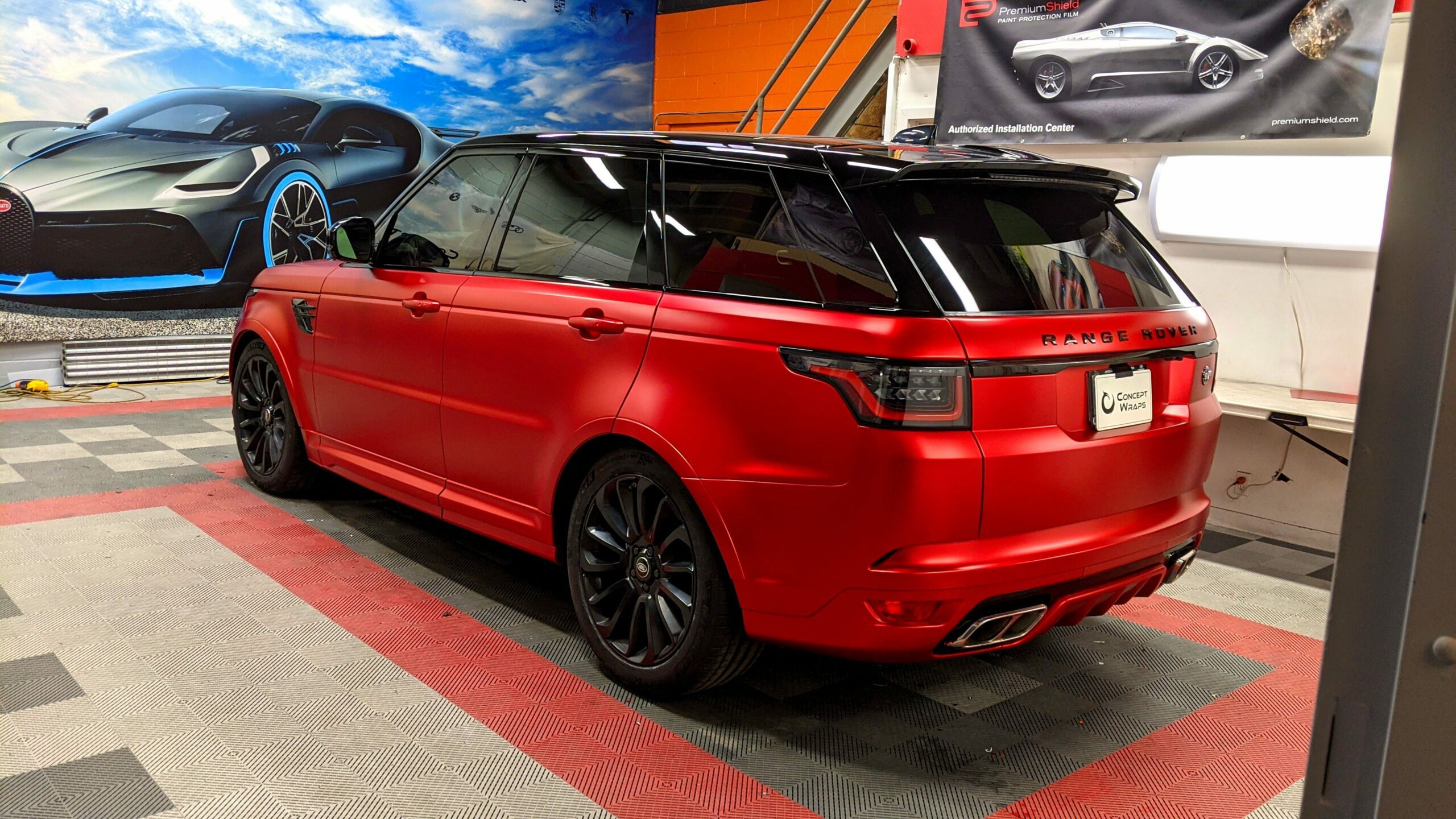 Range Rover SVR Satin Crome Red
We have a deep appreciation for red when it comes to customizing cars – it exudes sexiness and boldness, and this Range Rover is the epitome of both.
This particular project was for a new customer who initially came in for clear PPF (paint protection film). However, as luck would have it, he arrived when we were in the middle of wrapping another car in this stunning shade of red.
Seeing the colour in person was all it took to convince him to go for it, and we can't blame him for caving in to such a captivating look.
READY TO REINVENT YOUR RIDE?