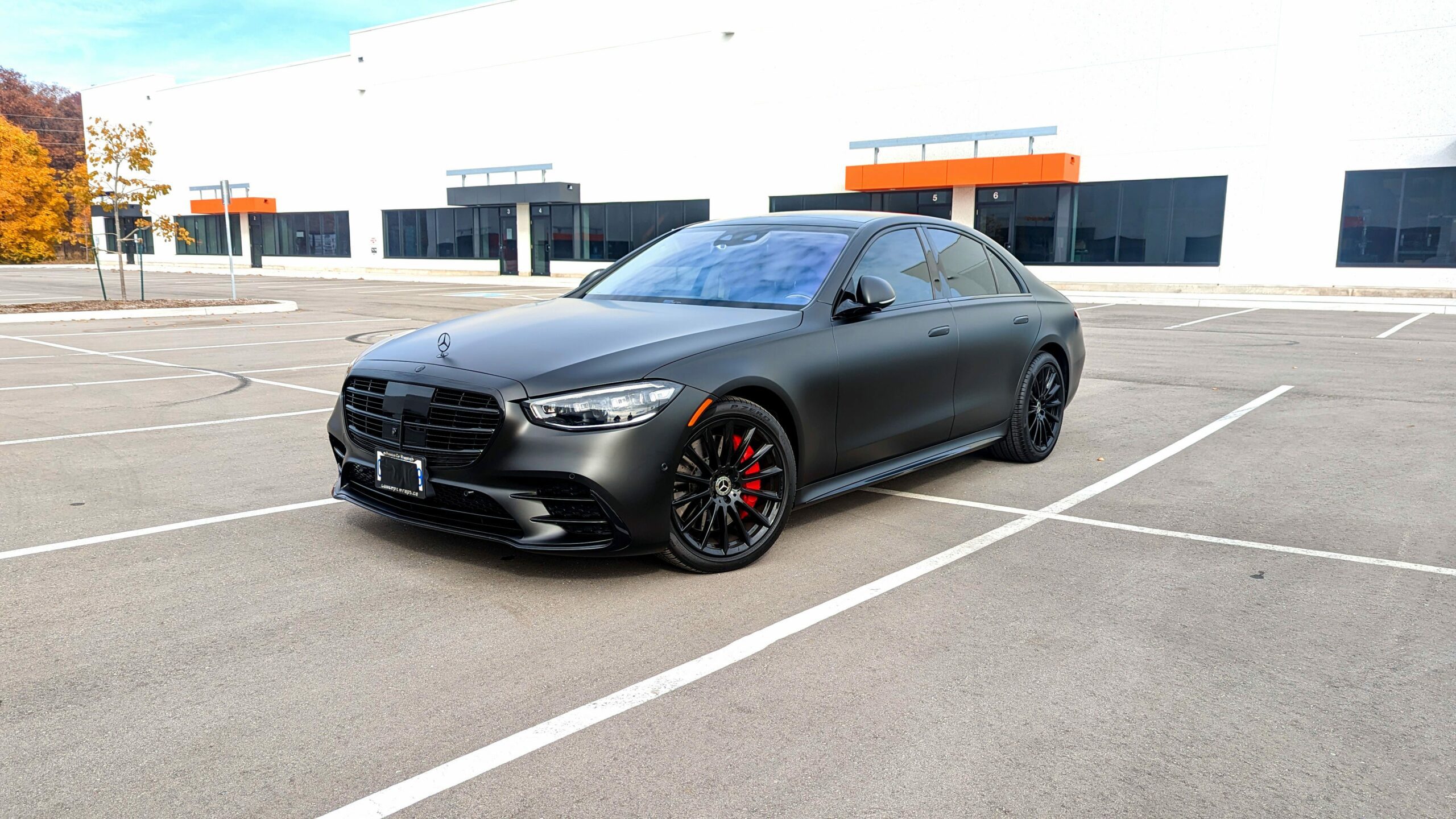 Mercedes-Benz S500 Matte Phantom Black
This customer was referred to us by one of our good clients. Originally we were supposed to do a dual-tone wrap, only wrapping the top of the vehicle and keeping the bottom in gloss black.
However, the client couldn't resist the allure of the matte phantom black finish and ultimately decided to go for a full-body wrap. In addition to the wrap, we also performed a chrome delete, window tinting, and ceramic coating to give the car a complete transformation.
READY TO REINVENT YOUR RIDE?