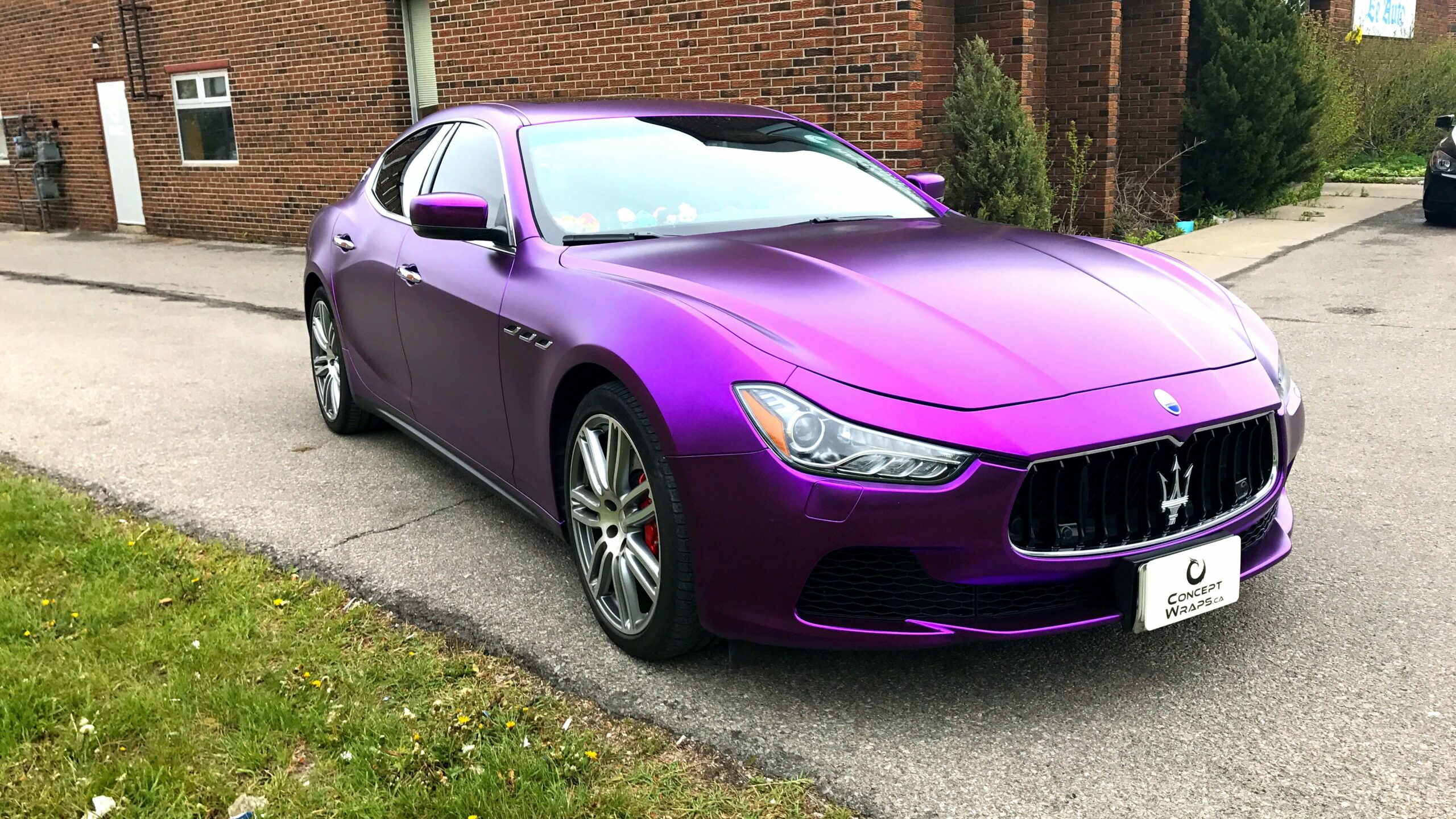 Maserati Ghibli Satin Purple Chrome
Satin Purple Chrome was the perfect colour choice for this Maserati.
The bold and sexy colour turned heads wherever it went, and we were thrilled to have the opportunity to work on this project for our neighbours next door.
The final result was stunning, and we are glad we could provide a wrap that perfectly captured the owner's style and personality.
We always strive to create bold and unique wraps that make a statement, and this Maserati wrap was no exception.
READY TO REINVENT YOUR RIDE?