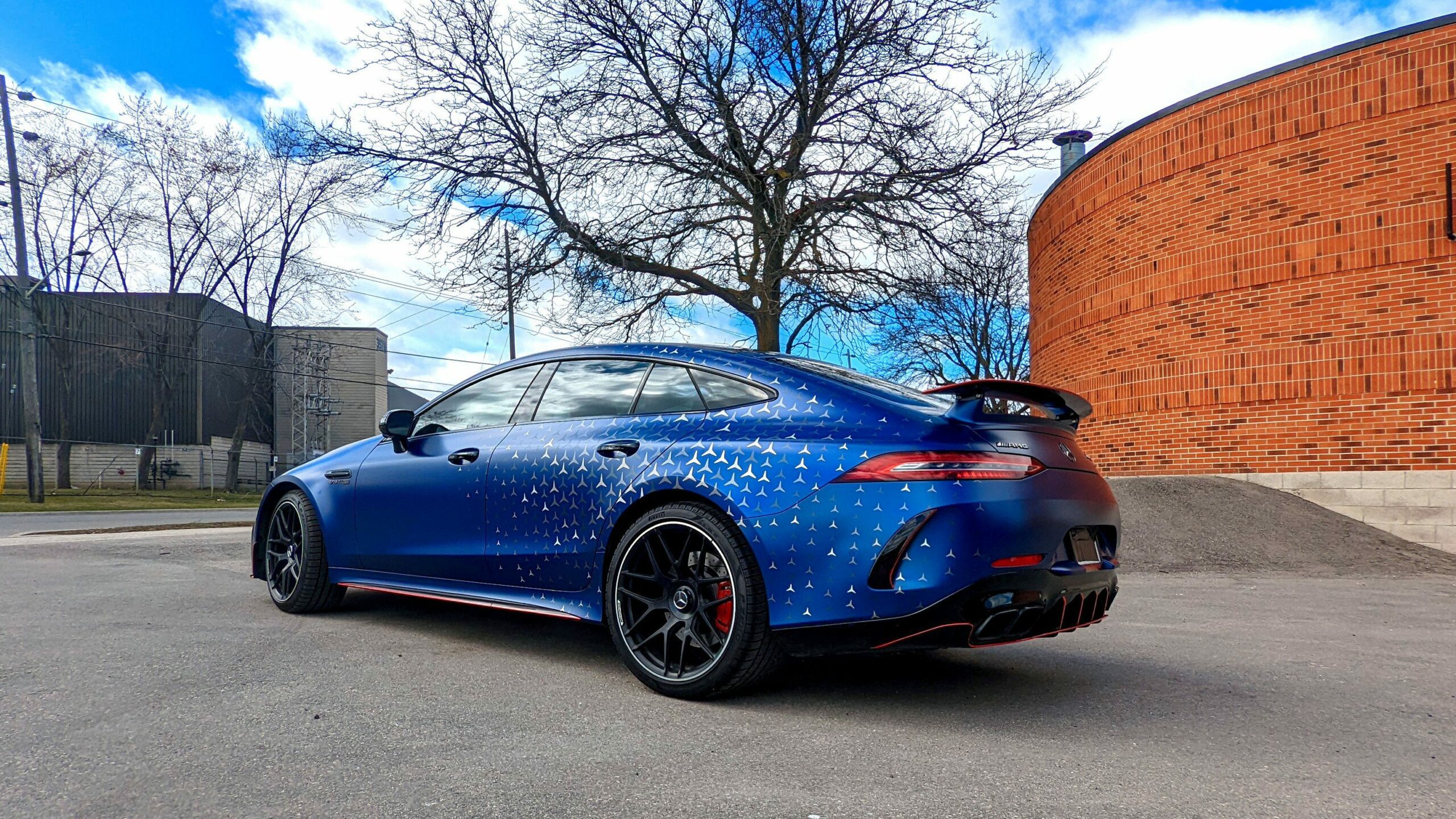 Mercedes-Benz AMG GT63S Custom Wrap
This was an impressive project. A client was referred to our shop by a friend and wanted to transform their already gorgeous car to resemble another Mercedes-Benz with a specific personality.
We call it the Petronas effect. While it may look simple, it was actually a complex project. We used four different colours, various sizes of stars, and ensured they were all consistently aligned. To top it off, we added multiple red stripes. The end result was truly spectacular.