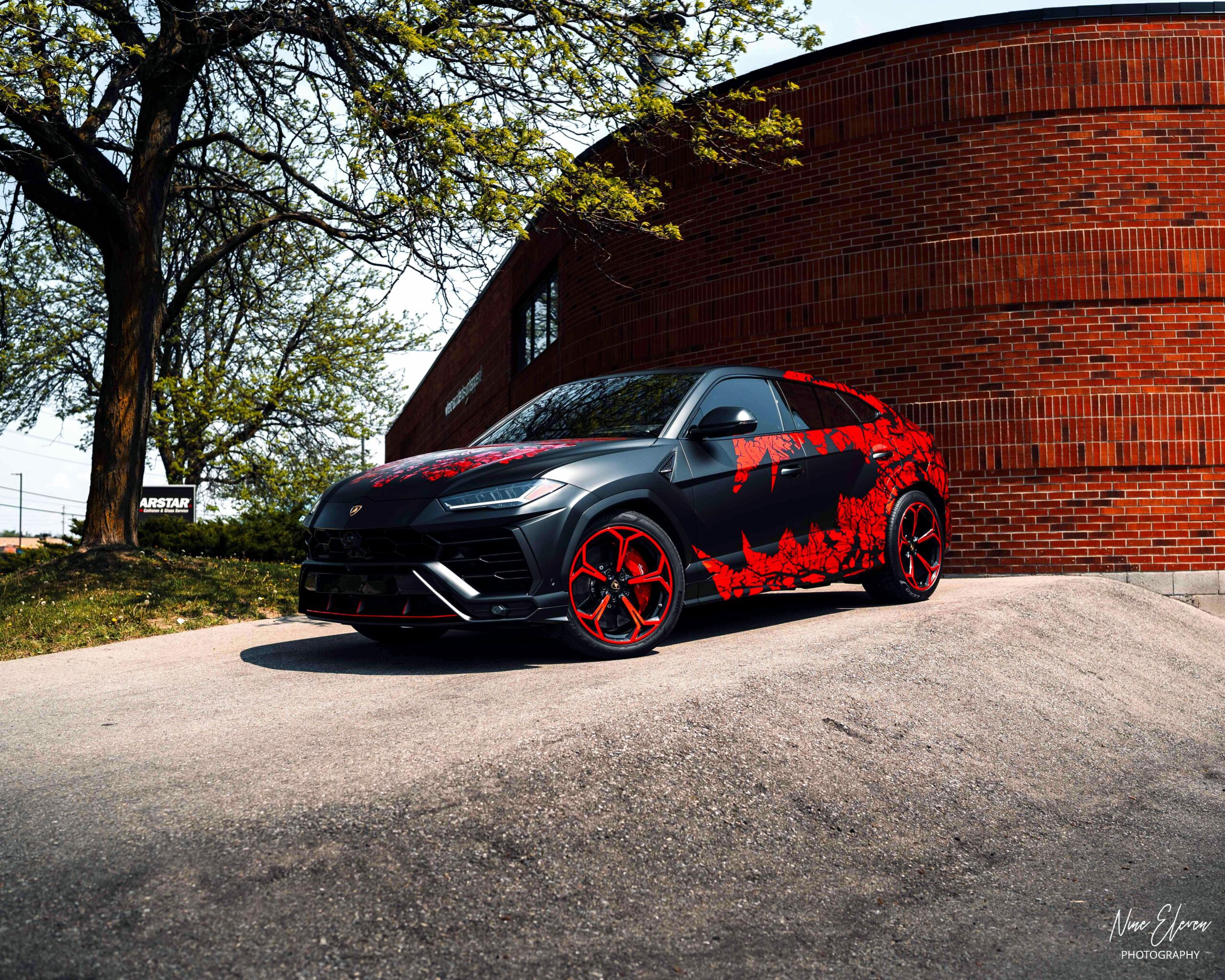 Lamborghini Urus Dragons Mouth
The story behind this Urus wrap is as unique as the car itself.
One day, we received a call from a cool individual residing in northern Ontario, approximately five hours away.
He was planning to participate in the Gold Rush Rally, a yearly event that attracts hundreds of exotic cars. He wanted to wrap his Urus in a way that had never been seen before.
Despite being far away and it being a Sunday, we jumped on a video call. I was standing outside our home, and I decided to show him our Porsche to give him an idea of our capabilities.
His response was immediate and enthusiastic: "I want that!" It was an incredible feeling to know that our original designs were so highly appreciated. We recreated the design with a subtle variation, using Matte Phantom Black with Hexis Gloss Red Chrome livery and custom wheels.
The result was an explosive and eye-catching combination that was simply stunning. It's hard to imagine anything better than this.
READY TO REINVENT YOUR RIDE?