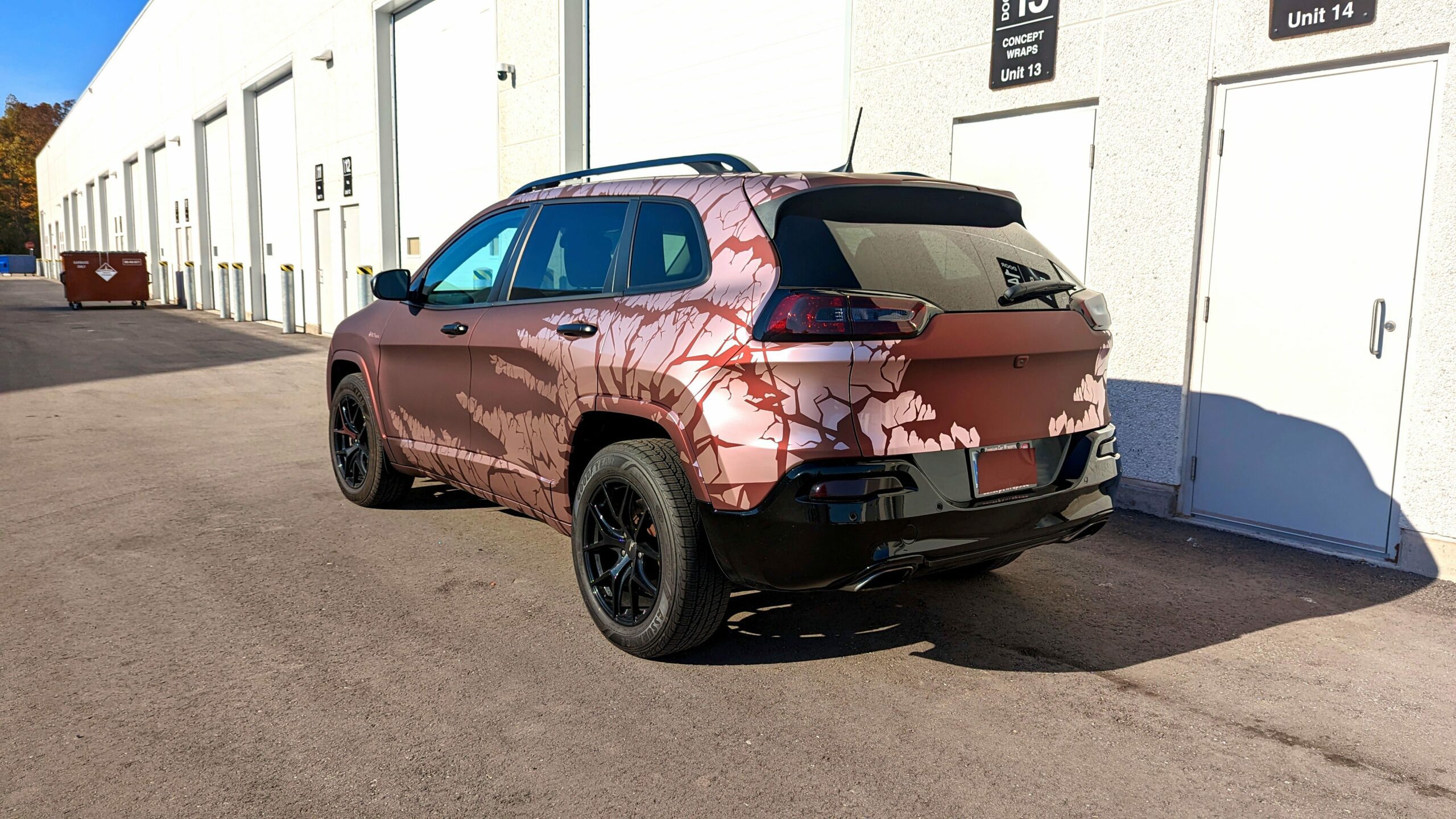 Jeep Cherokee Absolute Mythos Red + Dragon's Mouth
This Cherokee belongs to one of our returning clients, and this is the second time we have wrapped it. We were thrilled to install the Dragon's Mouth on this vehicle, and the colour selection is perfect. It's definitely a head-turner.
READY TO REINVENT YOUR RIDE?