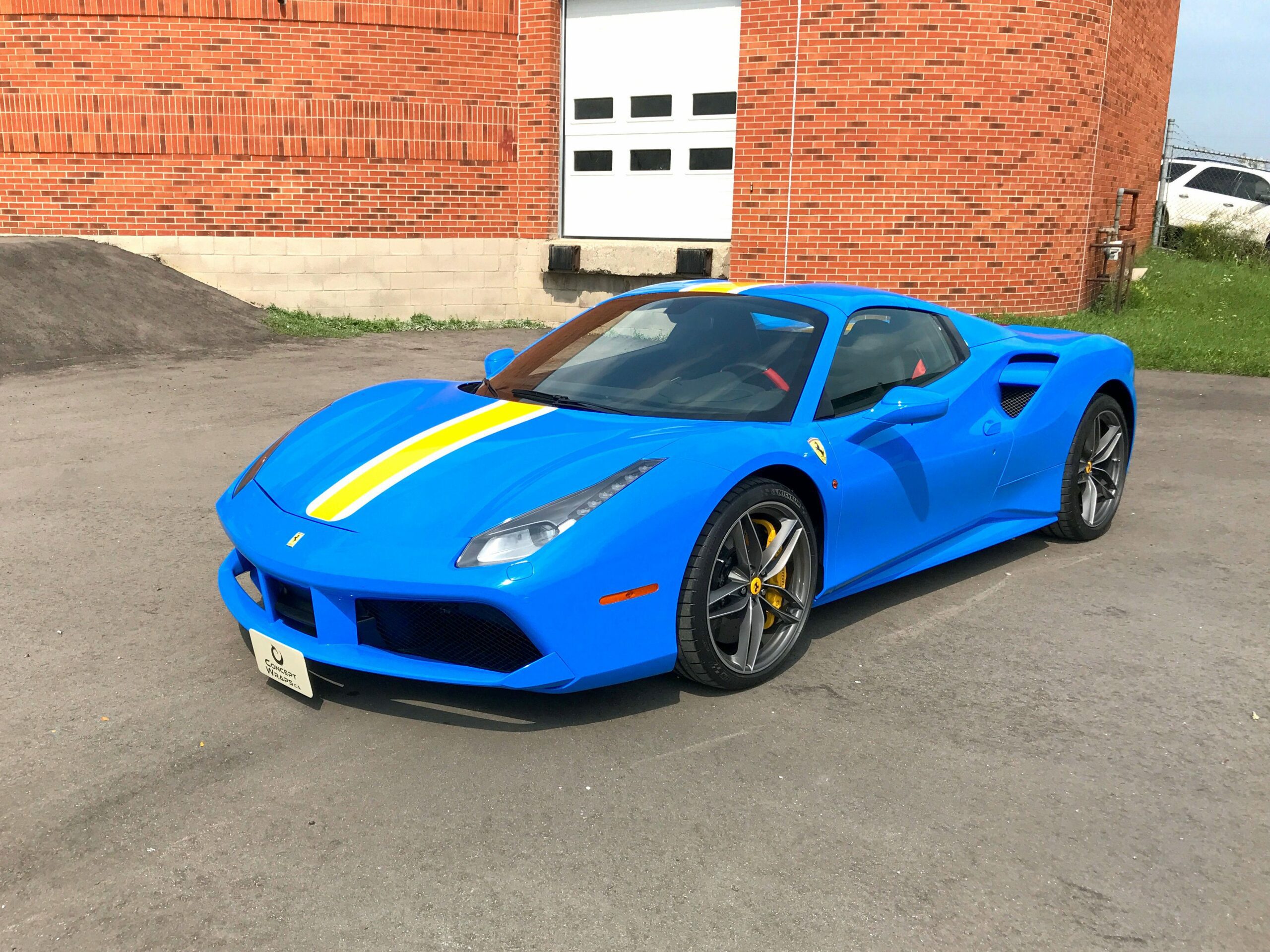 We had another returning customer who brought in their gorgeous red Ferrari for a complete color change.
The customer wanted it wrapped in blue with a set of stripes, but with one caveat – nothing could be disassembled. We explained that this would present certain limitations and require extra work and a special technique to cover up any exposed red gaps. The customer agreed to the extra work, and we proceeded with the project.
The end result was a stunning transformation of the Ferrari, with a beautiful blue color and perfectly executed stripes, this project required a significant amount of work, but we were thrilled to deliver exactly what the customer wanted and ensure their satisfaction with the final product.
READY TO REINVENT YOUR RIDE?