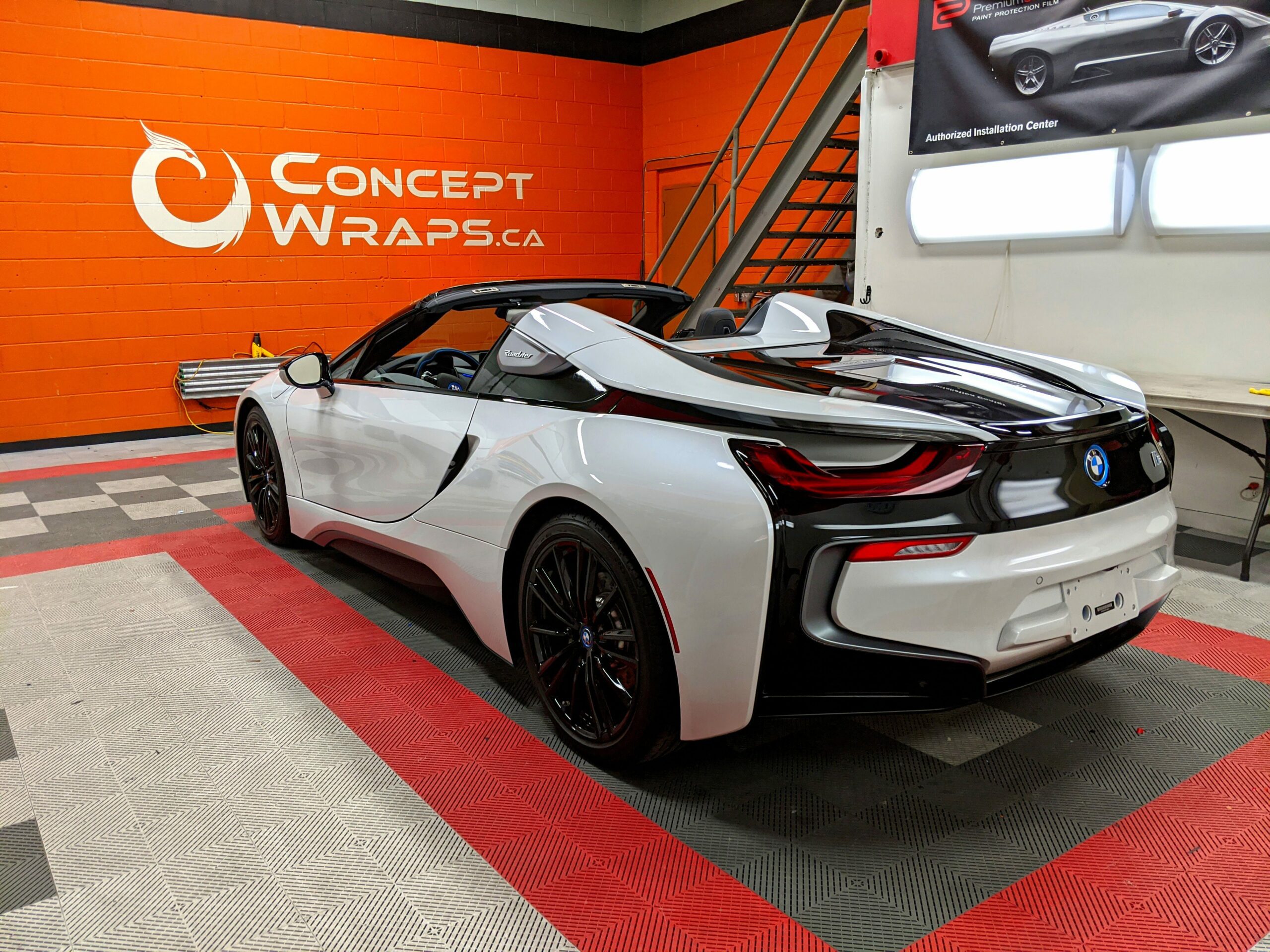 A full-body paint protection film (PPF) job was completed on this stunning I8 for our neighbors, a detailing shop.
They catered mostly to affluent Asian clients, which brought us many high-end cars and supercars. Our reputation for superior quality work is well-known among their clientele.
READY TO REINVENT YOUR RIDE?