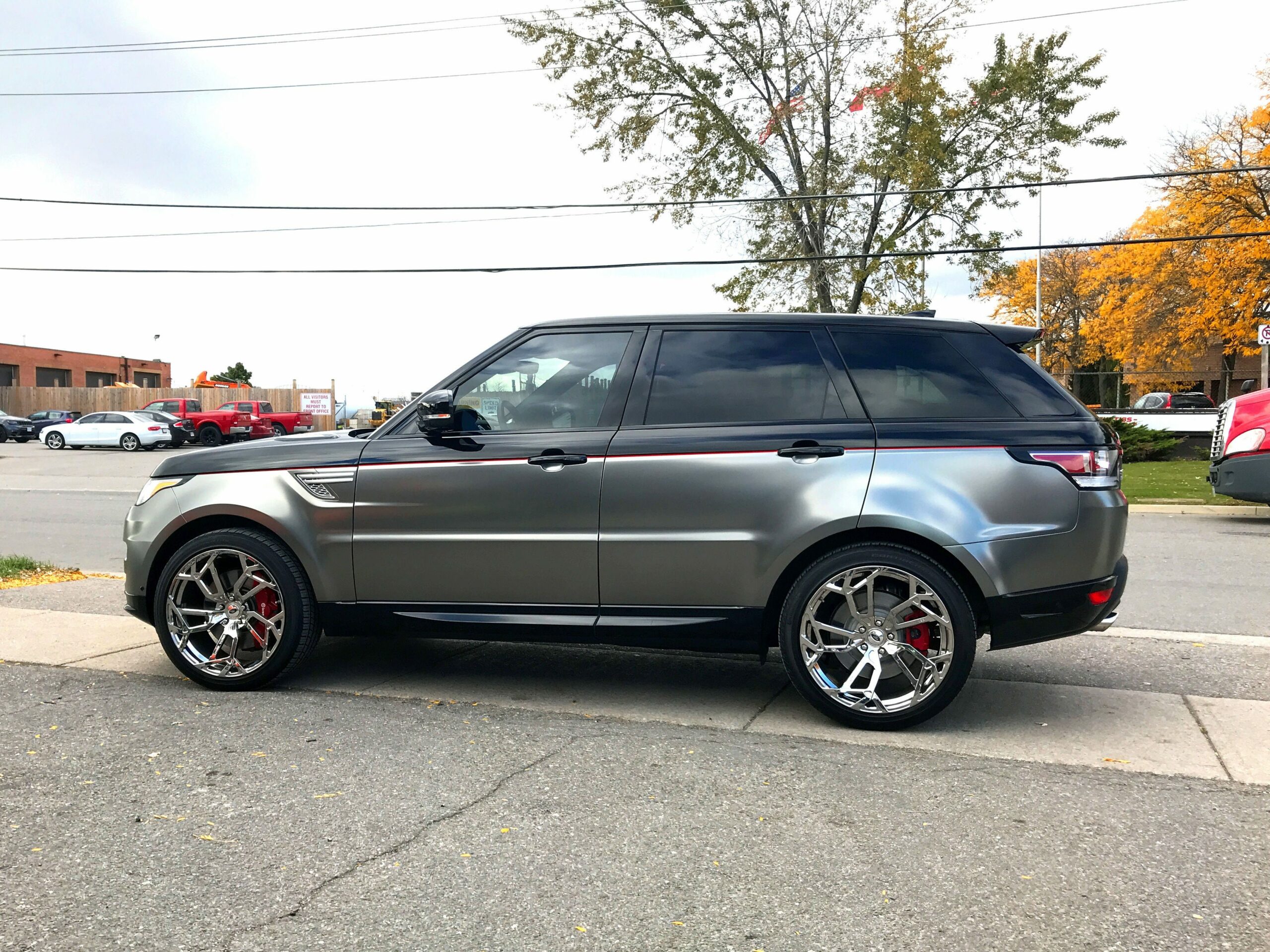 Range Rover Sport Satin Black Chrome
Here's an interesting story for you. One day, the owner of this special Rover contacted us to customize his new ride.
He wanted a partial wrap in satin black chrome with a red pinstripe highlight. The catch was that he was from out of town and couldn't come to meet us in person.
He had just purchased the vehicle, which was still at the dealership, and asked us to pick it up from downtown. We were surprised that someone would trust us to customize their car without ever meeting us, but we were up for the challenge.
We picked up the car and customized it to the customer's specifications. Although we never got to meet him in person, the customer's trust in us was a testament to the quality of our work and our commitment to delivering exceptional results.
As time passed, we realized that our dedication to excellence and honesty was what set us apart from other shops.
READY TO REINVENT YOUR RIDE?