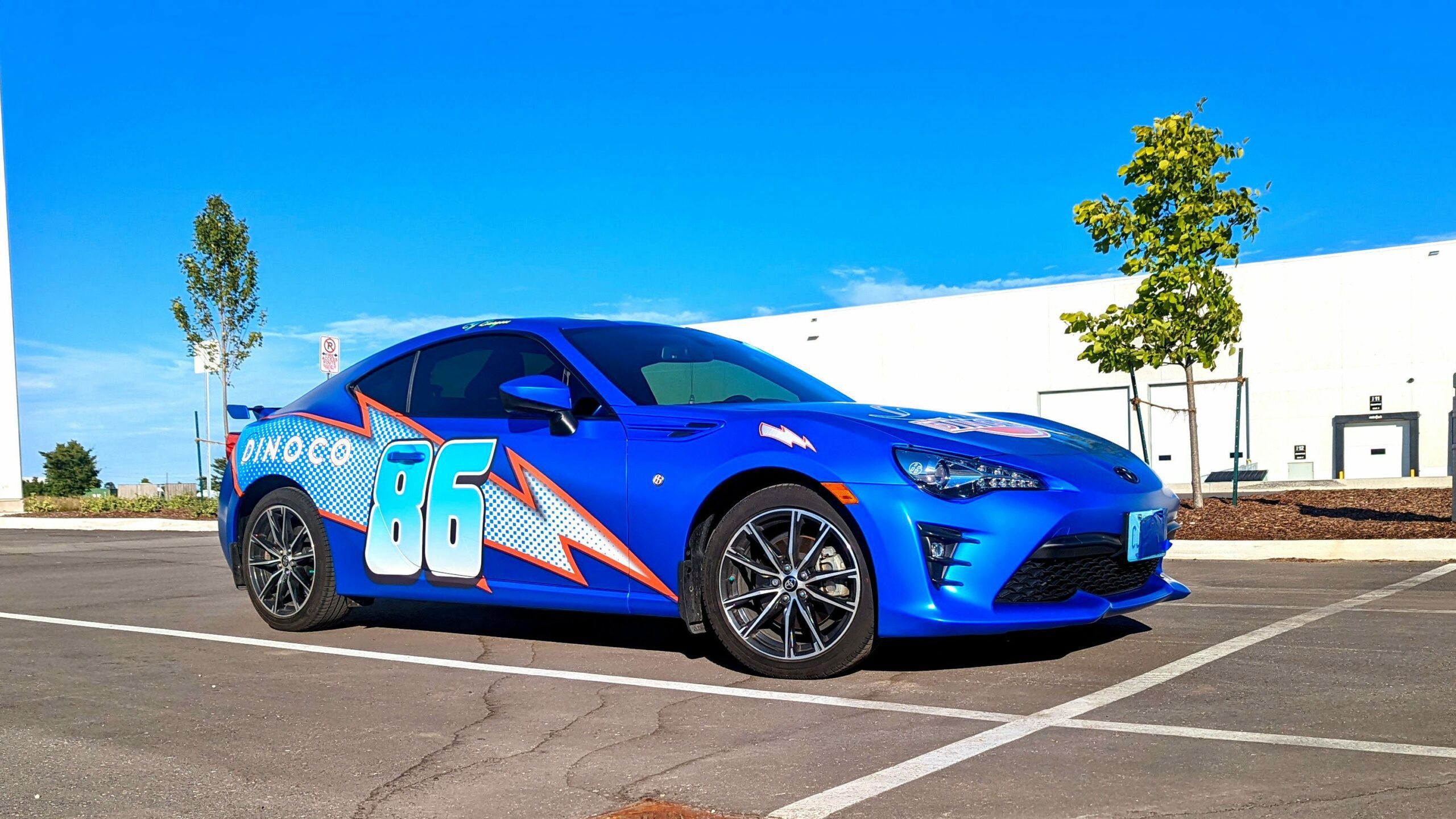 Toyota 86 Satin Perfect Blue And Custom Print
It's hard not to love the Pixar franchise cars, and we had the opportunity to work on a project that transformed a car into a Dinoco-themed vehicle for a new customer.
We executed a full wrap in a beautiful satin perfect blue finish and added graphics that were overlaid in a contrasting finish. This was done to create a better contrast in both texture and reflection, resulting in a stunning and unique final product.
The transformation was seamless, and the car truly looked like it belonged in the Dinoco world. We were thrilled to have been a part of this project and to have delivered a finished product that our customer loved.
READY TO REINVENT YOUR RIDE?