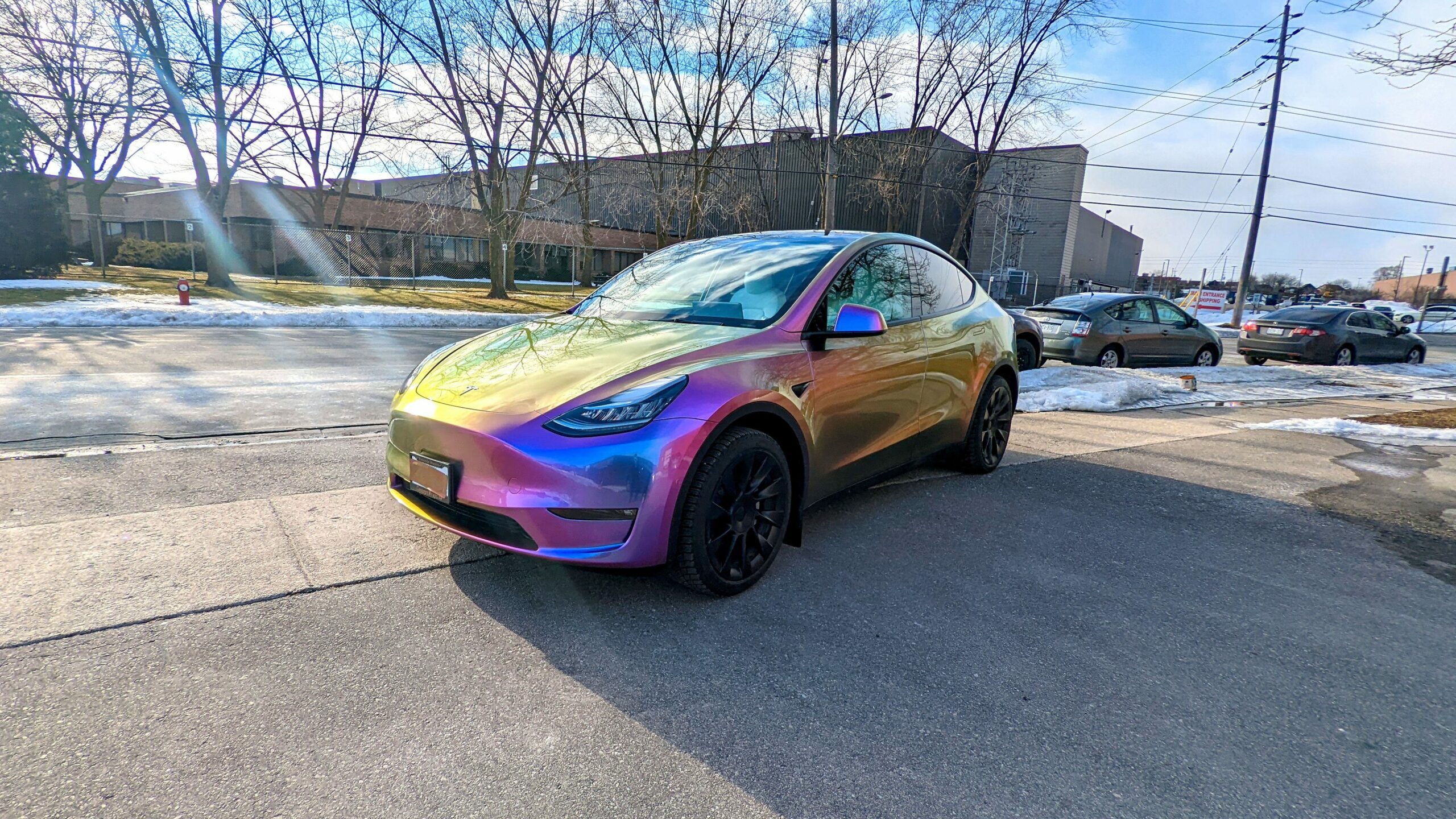 Tesla Model Y Inozetek Celestial Unicorn
This particular car wrap is truly indescribable – it's a complete show-stopper that leaves a lasting impression.
We had the privilege of working with an incredible client who was referred to us by Inozetek, the manufacturer of the film we used for this project.
We were fortunate enough to get our hands on a special limited edition of the film, and we used it to create a one-of-a-kind wrap that perfectly captures the owner's personality and style.
The end result was truly breathtaking, and we're proud to have been a part of bringing this vision to life.