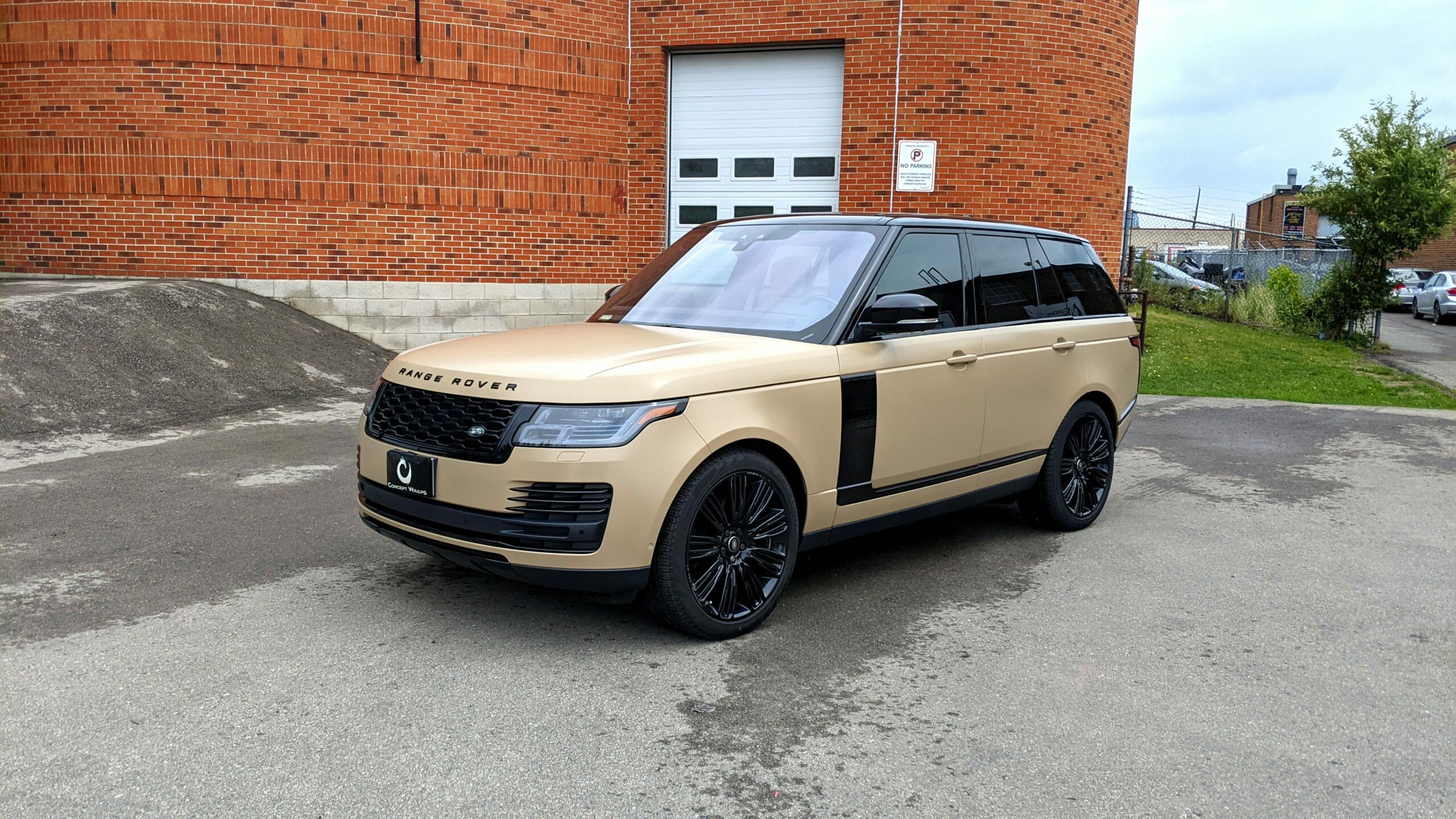 If you're looking to hit the desert, this Range Rover is definitely ready for the adventure! Its rugged capabilities and features make it a great choice for navigating sandy terrain and challenging conditions.
When it comes to the colour of the vehicle, the wrap that we installed is a perfect fit for the Range Rover, enhancing its appearance and complementing the desert landscape.
READY TO REINVENT YOUR RIDE?