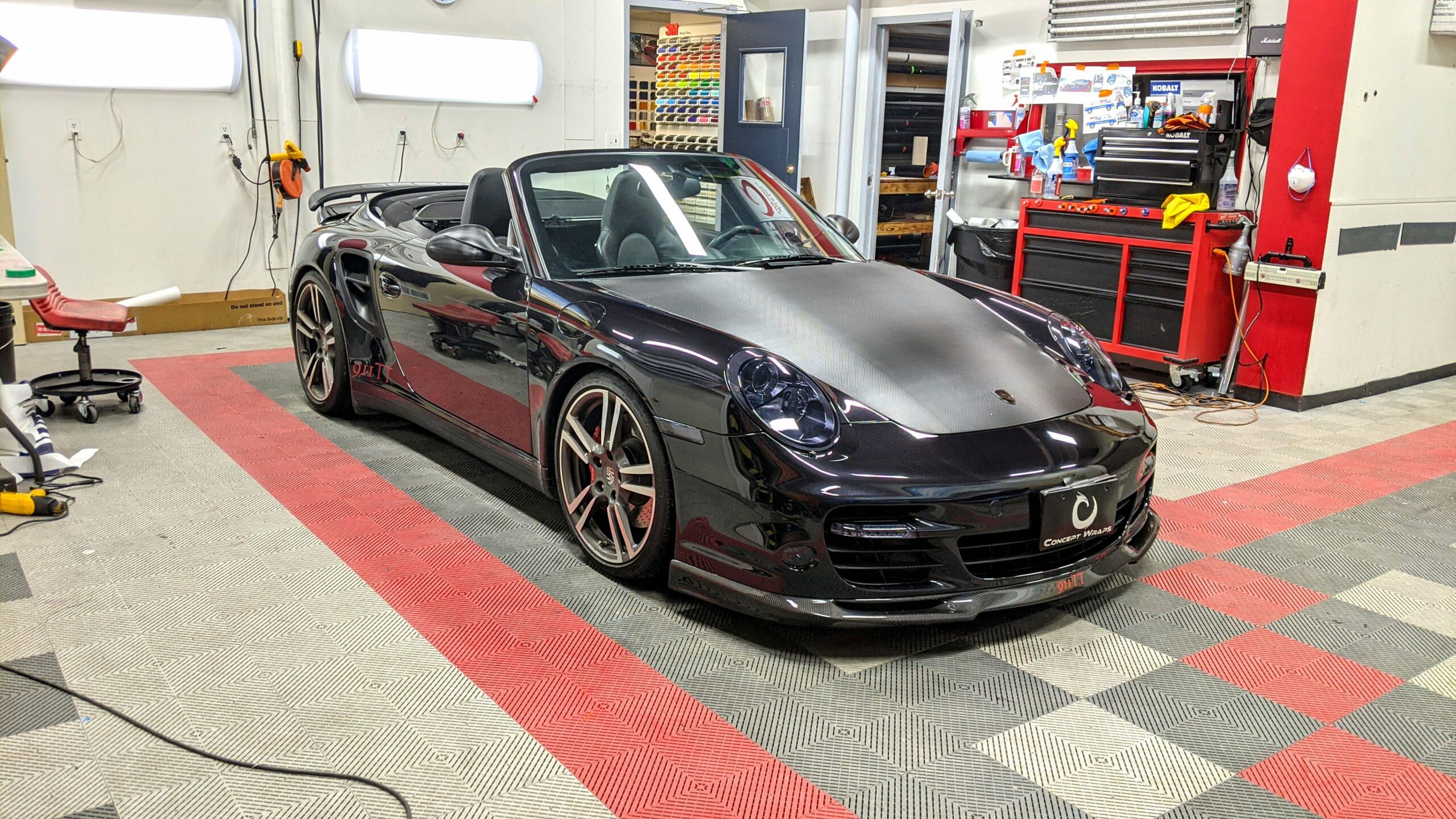 Porsche 911 Turbo Accents
A customer brought in their Special Edition Turbo TT and requested carbon fiber accents for both the exterior and interior, along with some red decals and light tints.
It was a complex job, and many people don't realize just how much work goes into something like this. For example, even the mirrors had to be completely disassembled to ensure a seamless wrap job.
We spent a lot of time carefully planning the wrap to make sure that the seams were precise and everything looked perfect. In the end, the customer was very happy with the results, which made all of our hard work well worth it.
READY TO REINVENT YOUR RIDE?