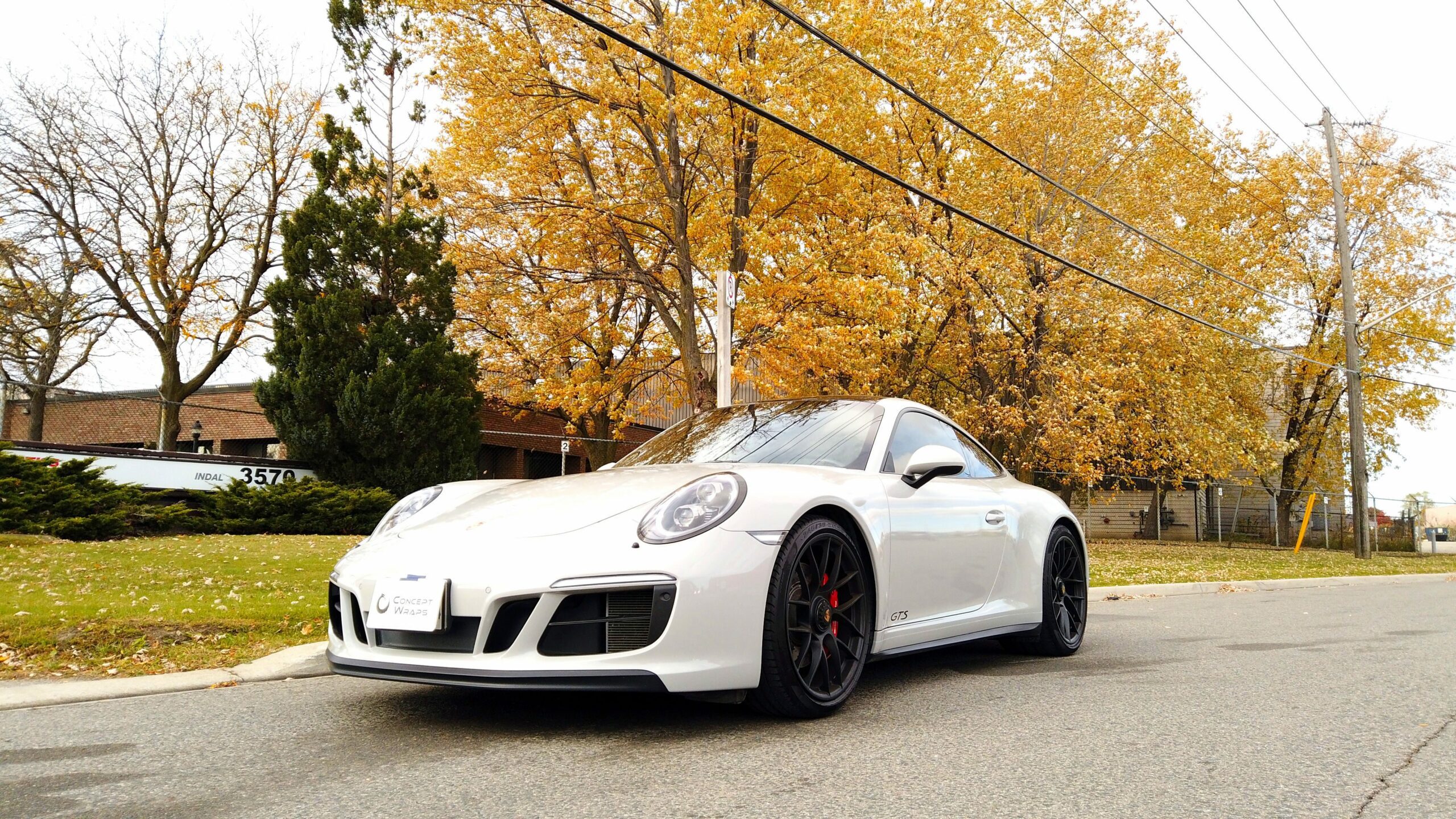 Porsche 911 GTS Chalk White
We recently had the pleasure of working with a new client who had heard about our exceptional work and had high expectations for his 911.
He warned us that he was extremely picky and wanted his car to look identical to the original, with a factory finish. He demanded perfection, and we were up to the challenge.
We took the car apart completely and wrapped the sensors individually, as well as the door shuts and every other aspect of the vehicle. When the client returned to pick up the car, he was thrilled with the results. We asked him to review our services, but he said he needed at least a year to see how the wrap held up.
Fast forward four years, and the client ordered another 911, selling the one we had wrapped to a dealership. The dealership needed the wrap removed, and to our surprise, everything looked just as it did on day one. The corners were perfect, and the wrap had held up incredibly well over time.
We were blown away, and the client gave us the well-deserved review we had been waiting for. We look forward to working on his next 911 when it arrives and are proud to have exceeded his expectations.
READY TO REINVENT YOUR RIDE?