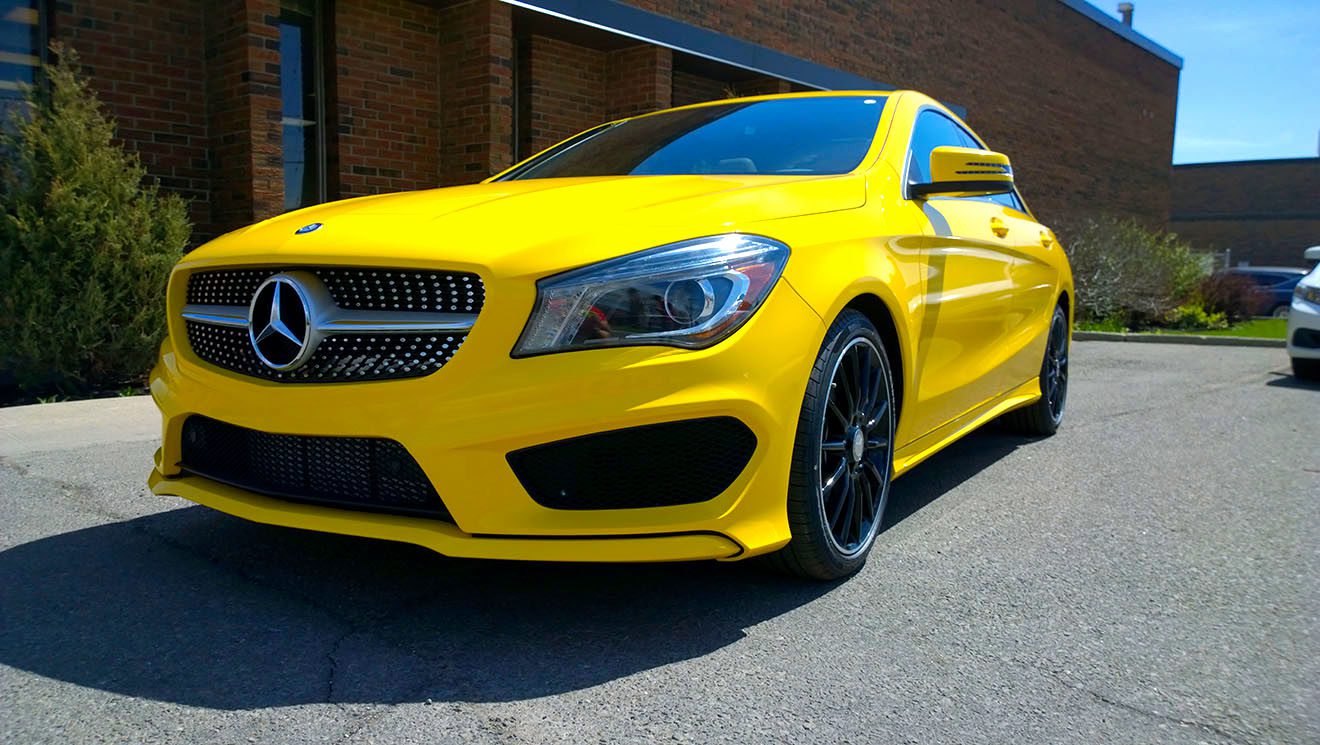 Mercedes-Benz CLA Bright Yellow
This was the car that started it all for us with EE Auto. At the time, I (Tiago) was still working for my previous employer, mostly doing commercial wraps.
EE Auto had tested many other wrapping companies before, but the results were always disappointing. Their wealthy Chinese clientele was becoming more demanding, and they needed someone who could deliver high-quality work consistently.
When we wrapped this car for them, they were finally satisfied with the end result. That's how our relationship started, and over the years, we customized countless cars for EE Auto's clients.
A few years later, I left my old job and started Concept Wraps, and we continue to have a great relationship with EE Auto and Vincent. In fact, we loved this car so much that we ended up buying one for ourselves.
READY TO REINVENT YOUR RIDE?