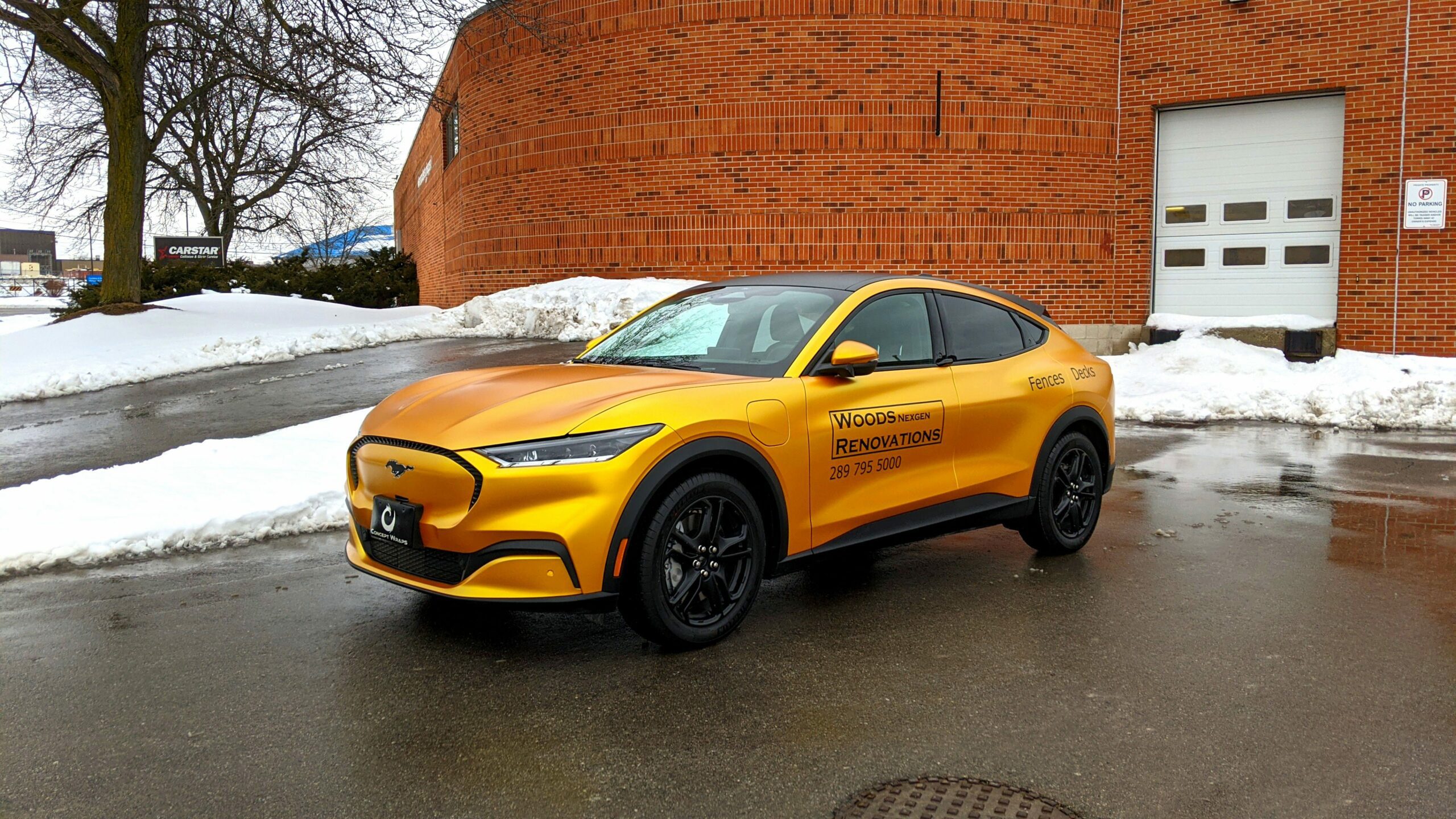 Ford Mustang Mach E Energetic Yellow
A returning client came to us to customize his Mach E in a bold and exciting colour and add a few decals to promote his business. The obvious choice was the most popular and one of our favourite colours, yellow.
READY TO REINVENT YOUR RIDE?