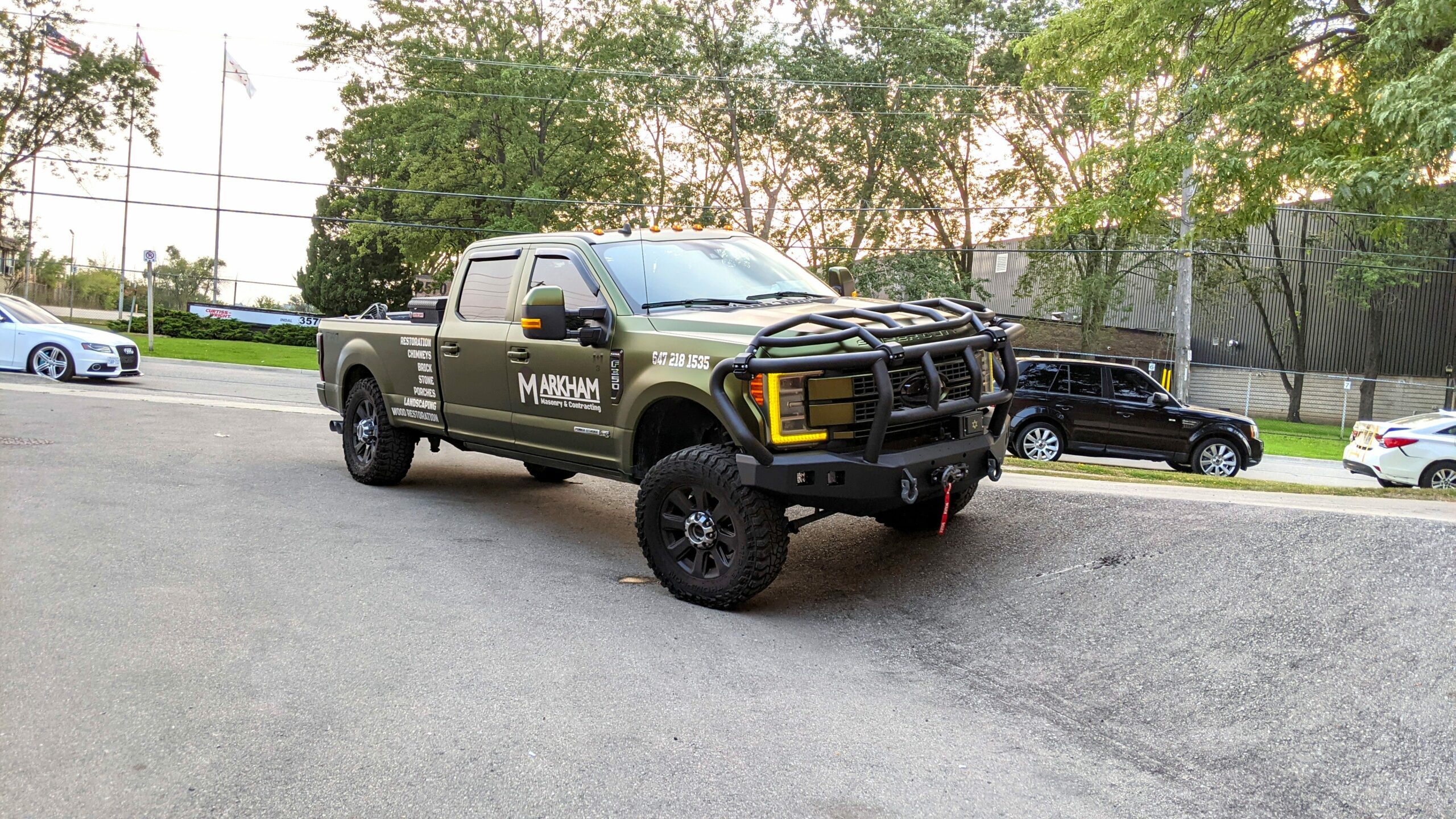 Ford F350 Satin Hope Green
This was a returning client, and we were thrilled to work with them again. This was the second time we wrapped their truck, and the colour they chose was absolutely stunning. It was a satin green that really caught everyone's eye.
READY TO REINVENT YOUR RIDE?