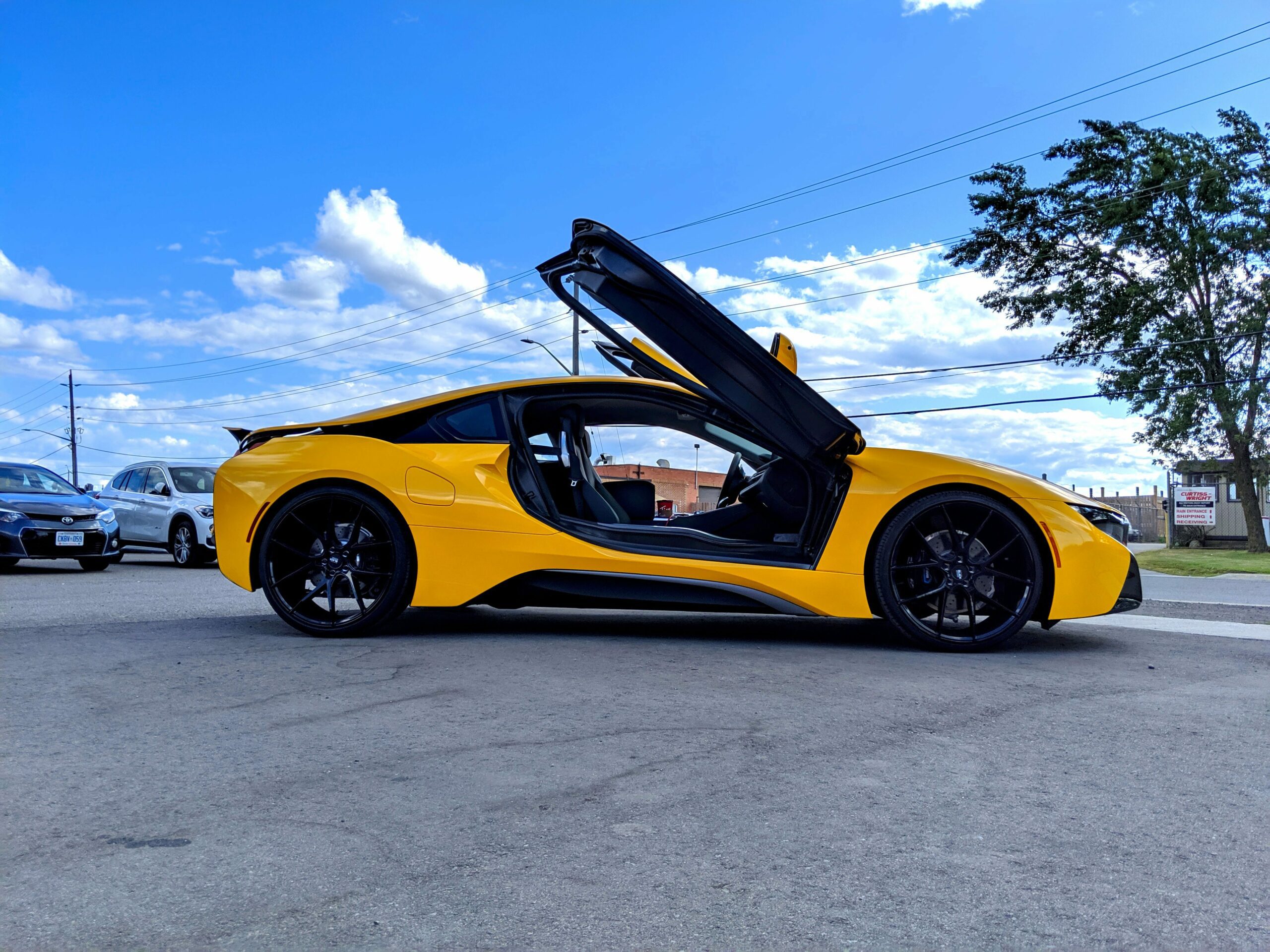 The owner of this stunning BMW i8 initially came to us seeking a trustworthy team for their car after having some bad experiences with other shops.
They opted for a bright yellow wrap and were so pleased with the result that they came back for more customizations. We added accents to the rims and a custom spoiler and exhaust kit, which we customized with stripes. Regrettably, we don't have any photos of these additional modifications.
READY TO REINVENT YOUR RIDE?