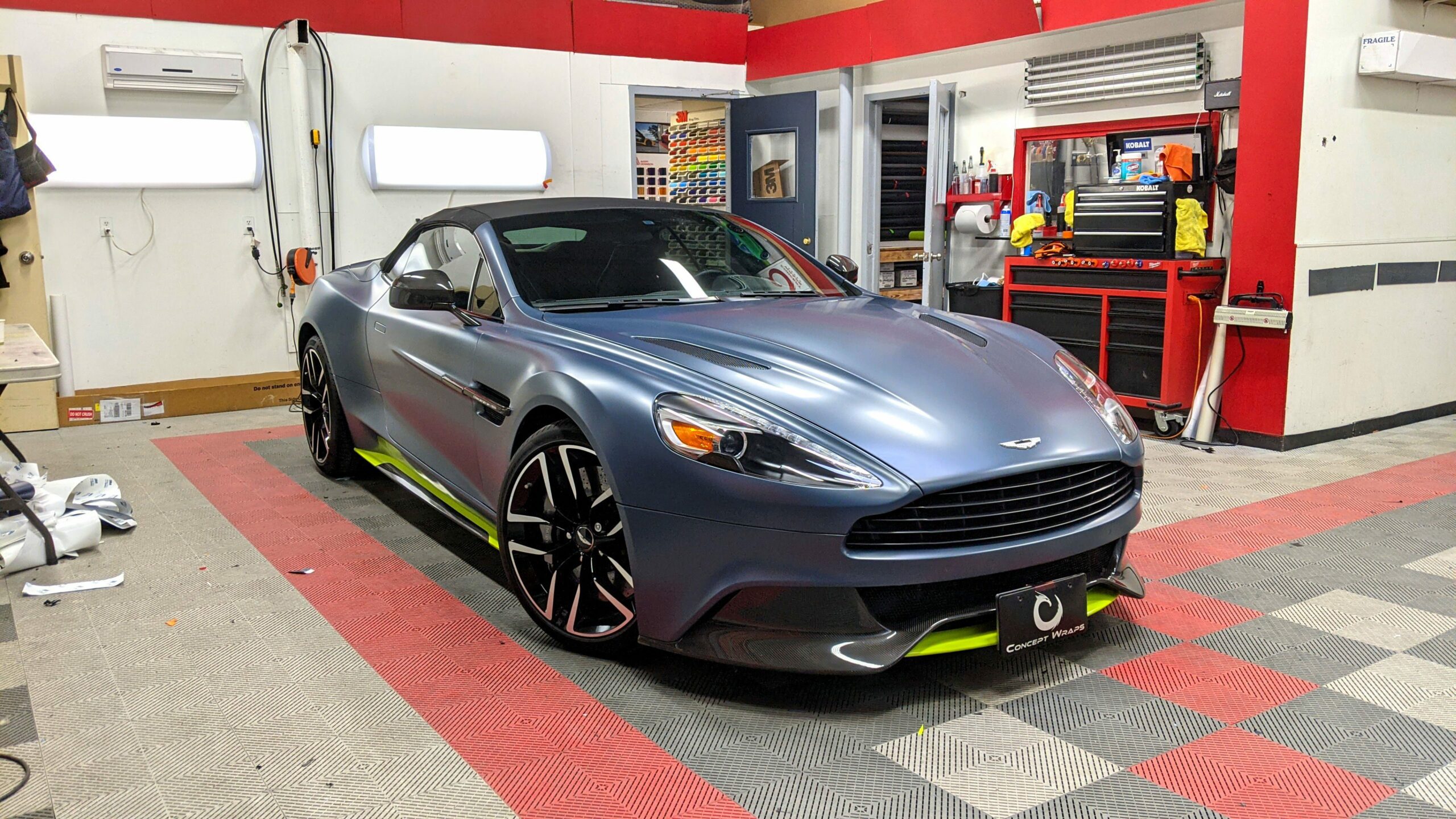 Aston Martin Vanquish Thundercloud
We were thrilled to work with this repeat customer on their latest project, as they have an eye for exotic and luxurious vehicles.
For this second wrap, we created a stunning thundercloud wrap and added lime green accents to give the wrap a unique twist.
The end result is a one-of-a-kind finish that perfectly reflects our client's taste for bold and eye-catching rides. It was a pleasure to work on this project and deliver exceptional results once again.
READY TO REINVENT YOUR RIDE?