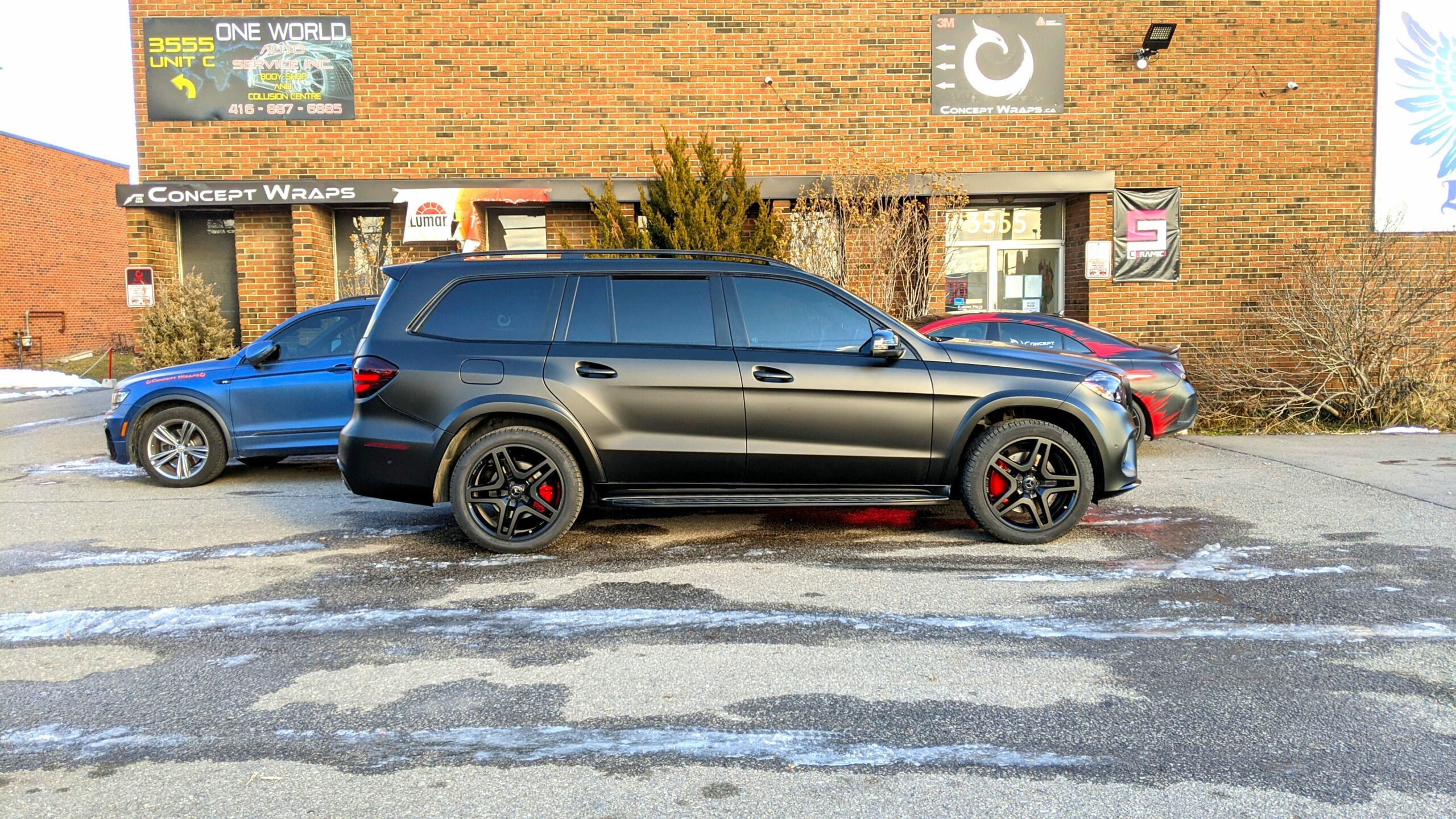 Mercedes-Benz GLS Phantom Bk
This client was no stranger to our shop, and this was the second of four vehicles we had the pleasure of wrapping for them.
For this particular vehicle, we went with a sleek and sophisticated matte phantom black, wrapping even the door shuts and chrome accents in black.
We also added some extra touches, such as a carbon fiber hood wrap, full nose paint protection, window tint, and light tinting. In the end, we were thrilled with the final result and the client was very happy with the transformation of their beastly vehicle.
READY TO REINVENT YOUR RIDE?