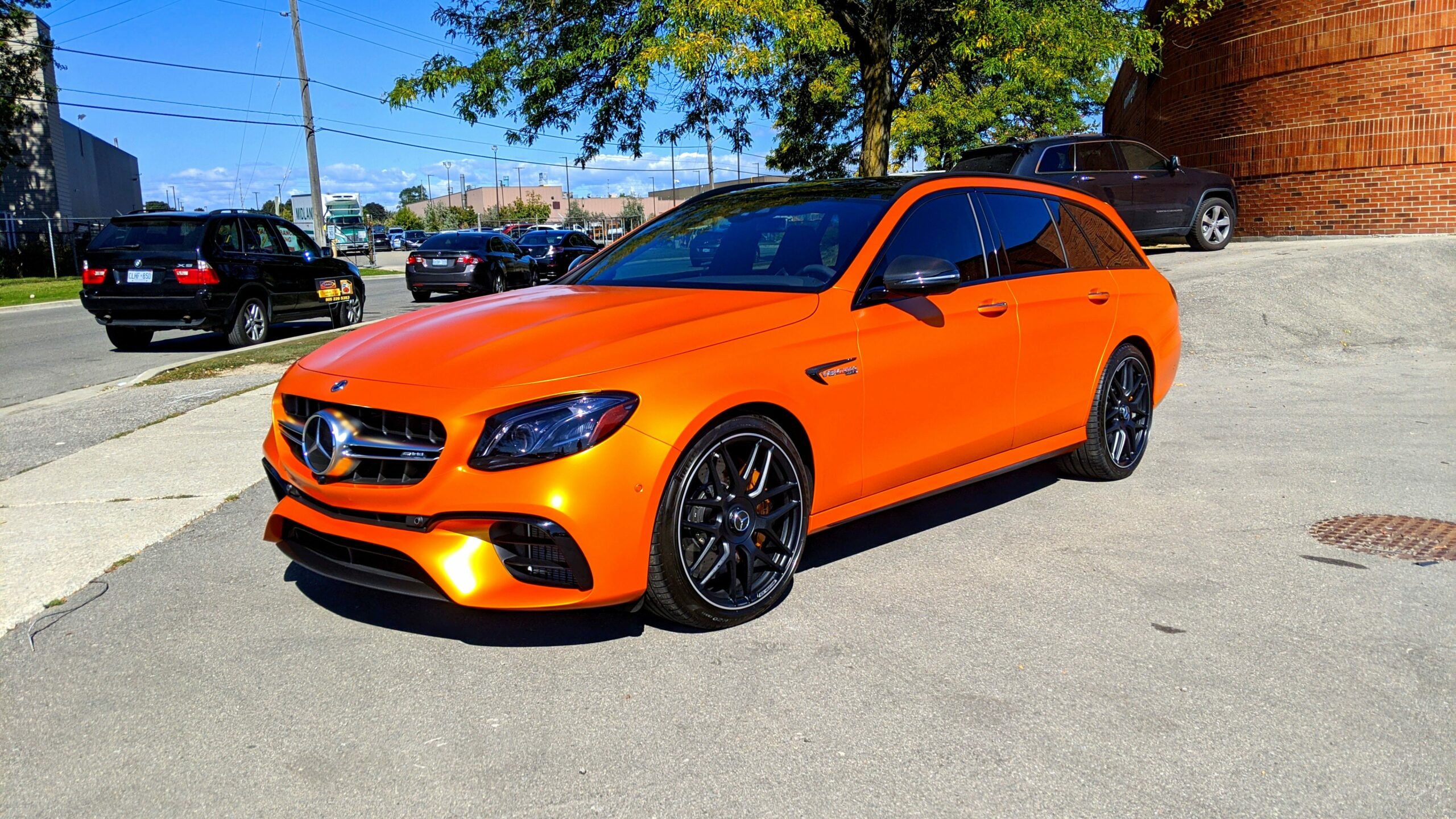 Mercedes-Benz E63s Stunning Orange
This European Estate Wagon was a powerful car, and the client wanted a bold and eye-catching colour.
After discussing options, we recommended this stunning orange that had just been released, and the client agreed. The result was a head-turning wrap that we're sure caught the attention of many passersby.
READY TO REINVENT YOUR RIDE?