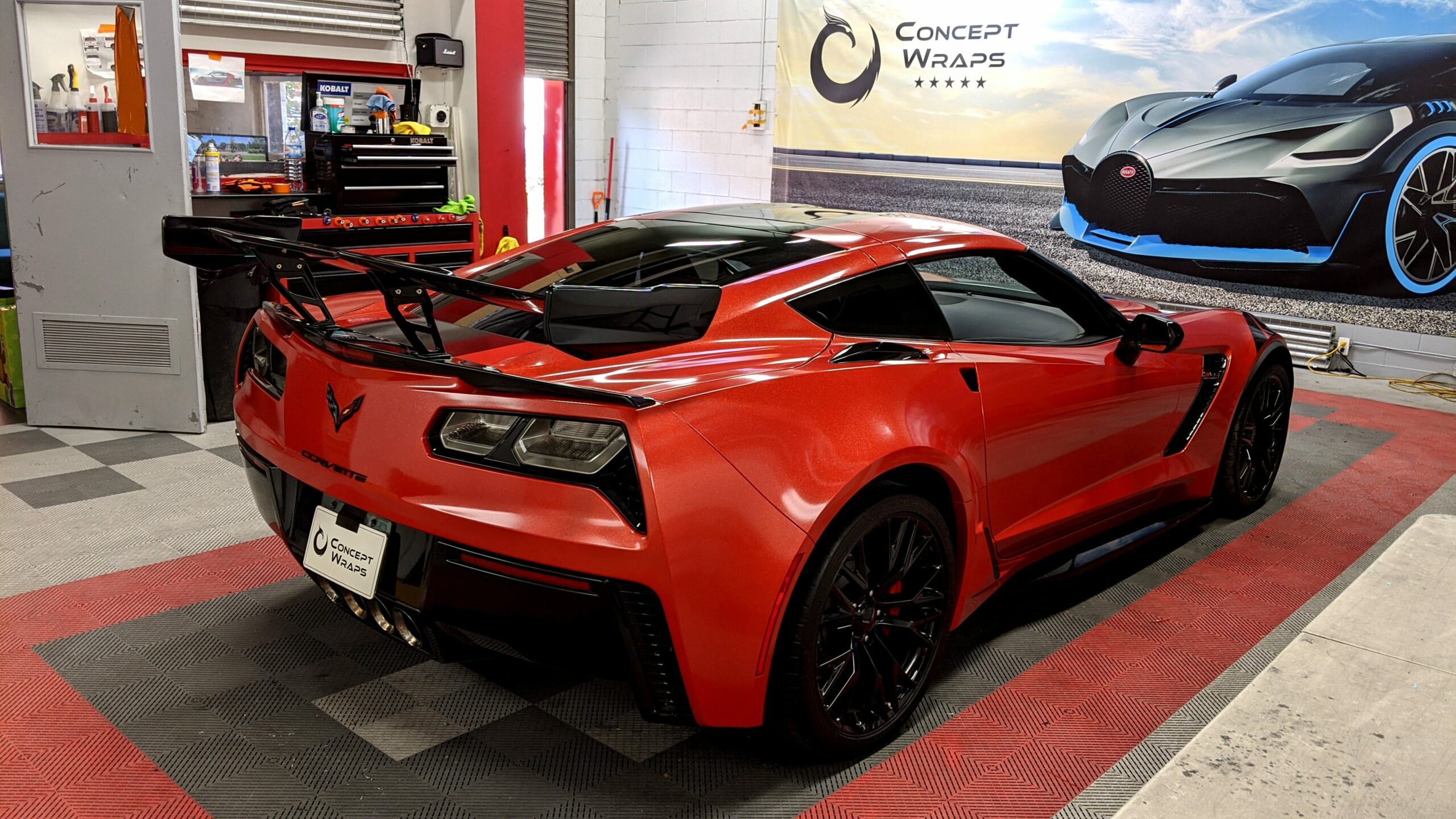 This project is one of the most special ones we have ever worked on. Why? Well, let me explain.
First of all, the client was an incredibly nice and kind person, and this was her first sports car, so she went all out. The colour she chose was perfect, but this was a challenging car to wrap. It required a lot of disassembly, and we even did the jambs. However, the most exciting part was that we had to order and install the ZR1 spoiler kit.
This required many hours of research on tutorials and procedures, and we even had to cut the bumper and drill the car. While it may not sound exciting to everyone, we were like kids in a candy shop. Seeing this project come to life was incredibly satisfying.
READY TO REINVENT YOUR RIDE?